Natalie Grant Shares Godly Lessons From 20 Years In Christian Music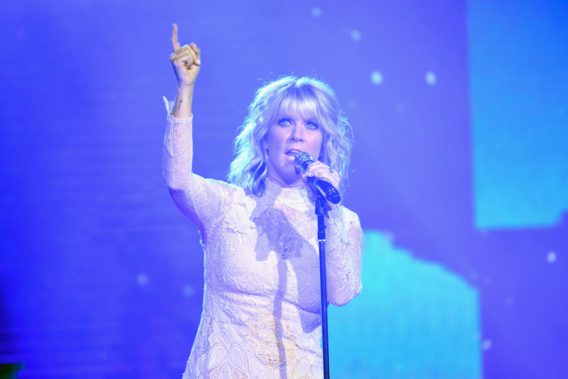 Natalie Grant has made an undeniable impact in the music industry, but the Christian music veteran almost quit early on in her career.
In a recent Instagram post, she revealed that she did not have much creative control when her first album was released 20 years ago. Then the record company that she was a part of went out of business.
"Twenty years ago today, my first ever album was released into the world. At that time, many other people had control of most of the creative process, from songs to imaging," she revealed. "I was just happy for the opportunity. But when that record company went out of business and I was confused and broken-hearted, I had a choice to make."
Instead of quitting, Grant said she allowed, "God to develop in me the fortitude, strength, resilience and perseverance it takes to walk out His call. He's been faithfully developing those things in me over the last 20 years."
Throughout her experience, Grant has learned some vital lessons that she is sharing with others as she reflects on her successful career in Christian music.
"People's opinions will change, and change often. One moment, I was 'over before I started,'" she said. "The next moment I was an 'overnight success'(haha yeah right.) I've learned that chasing people's approval is always a dead end."
For Grant, it is more important to be faithful to God instead of trying to meet people's expectations.
"I've learned that faithfulness isn't easy, but it's always fruitful. I've learned that the call of God on your life won't always make sense to others," she wrote.  "I've learned that it is possible to be a fully devoted and committed mother, and also unashamedly committed to a career/ministry 'outside the home.'"
After all of these years, Grant is still learning and growing in God.
"I've learned that vulnerability is worth the risk. I've learned that the spotlight will never be easy to manage – that I must continually surrender myself, my ego and my agenda at the feet of Jesus," she said. "I've learned most of all, that Jesus is the greatest prize. Using the voice He gave me to lead people in to His presence is the greatest privilege of my life."
(Photo by Jason Davis/Getty Images for KLOVE)