Michelle Williams: 'Mental Health Can Rob You Of Thing You've Been Praying For'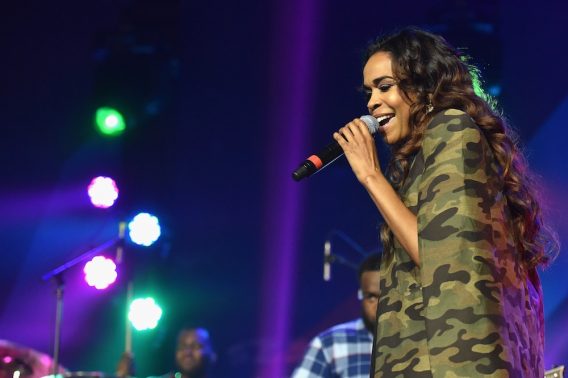 Michelle Williams has stepped away from the spotlight to take care of mental health struggles that led to the end of her engagement with former fiance, preacher Chad Johnson.
Now, she is opening up about how her relationship and career have been impacted. Late last year, the couple called off their engagement.
Shortly after, she pulled out of her role in the Broadway musical "Once On This Island." Last week, the singer visited Wake Forest University's Wait Chapel for Mental Health Week.
There, she encouraged students to push past stigmas and take their mental health seriously.
When speaking candidly about how mental health impacted her relationship and career, Michelle didn't hold back about the importance of treating mental health.
"What did it? Anxiety," she revealed about her previous relationship with Johnson, according to Journal News reports. "Depression and anxiety left untreated can rob you of the very thing you've been praying for."
The 38-year-old entertainer opened up about how much she has been struggling with depression throughout the years.
"I've been in depression situations where I'm in bed for days or months," she said. "I learned the world doesn't stop for people with depression, so you've got to go and get yours."
Even though she is a celebrity, Michelle insisted that she is challenged by the same types of issues that plague other people who battle with their mental health.
"At the end of the day, we're all human. I may be a little more Google-able than you," Williams said. "You've got to do what's best for you. If I want an ice-cream sandwich, I don't know if it's organic or gluten-free, but I do it."
While speaking at Wake Forest, Michelle opened the floor for a judgment-free question and answer session. Danny Reeves, the student body president at the school, explained why the forum was so important for the students on his campus.
"People may look at Michelle Williams, a professional singer and actress, or me as their student body president and think 'Oh, their life is perfect,'" said Reeves. "But it's OK if you're struggling. Mental illness doesn't mean you're weak."
(Photo by Paras Griffin/Getty Images)