Michelle Williams Addresses Myths About What Depression Looks Like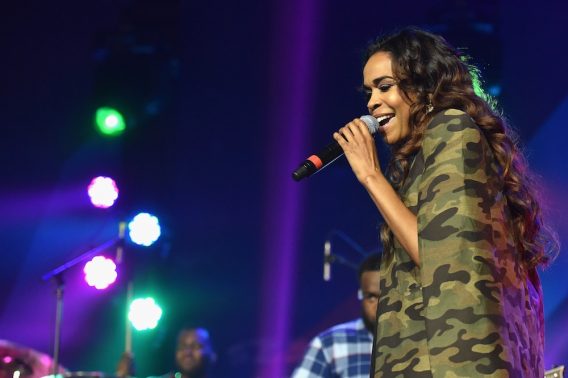 Michelle Williams is shattering stereotypes about the way people perceive mental health after hearing people's reactions to her appearance following her public struggles with depression.
"'You don't look like you've been depressed to me!' … That was a statement someone said to me," the gospel singer wrote on Instagram Thursday. "It almost made me feel guilty for doing the work to feel better, look better and BE BETTER!! I began to wonder how long was I supposed to walk around looking like what I had been through."
Williams admitted that she "looked and felt a mess" but decided to pull it together. Now the soon-to-be preacher's wife who is marrying sports chaplain and pastor Chad Johnson, is thanking God for helping her turn things around.
"I look at new pictures of me now vs 10 weeks ago and I truly thank God for bringing me this far. I hate to have this conversation again because my friends and family know that I've been here before," the singer wrote. "I just want to encourage someone to smile, get up, brush your teeth, comb your hair, shower, put some bronzer on, get a shape up, put some lotion on your ashy ankles, put something nice on."
The singer spoke about the importance of approaching people in the right way when they are going through tough times.
"For those of you unfamiliar with someone going through something…..pray before you speak or just smile at them and keep it moving," she said. "With love!! Ps: as my mom would say 'I don't wanna have to say this again!'"
Williams currently has a Bible devotional on YouVersion for people battling anxiety and depression.
".. In a very special YouVersion story, Michelle Williams opens up about her faith journey through depression and anxiety, and about her continuing source of hope and peace: God's Word," a description of the devotional reads. "In each of these video Devotionals, Michelle brings you biblical encouragement, inspiration, and insight."
(Photo by Paras Griffin/Getty Images)