Marsai Martin, Youngest Executive Producer In Hollywood Thanks God!
by Dean Windsor | 5:32 pm, June 26th, 2019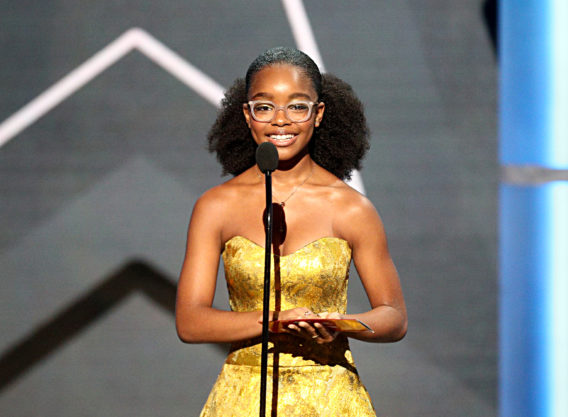 You may know Marsai from her role as "Diane" on the hit Television series "Black'ish." She plays the sweet, sarcastic, and exceptionally intelligent twin of brother "Jack" portrayed by Miles Brown. They play opposite Anthony Anderson (Dre), and Tracee Ellis Ross (Rainbow).
If you have ever watched the show, you will find out within the first ten minutes that Marsai is the breakout star of the series and is obviously going places in life. Her presence on camera and complete commitment to her craft is scary good.
As it turns out, it's not an act.
Marsai is just as smart as the character she plays on TV, using her hard earned money to executive produce her own film "Little!" With a budget of $20 million, the film raked in a total $48 million at the box office.
That's a great return on investment for a 14-year-old. And there I was at 14 thinking my comic book collection would net me a decent profit. 
My failures in investment aside, Marsai is proving to be a powerhouse of her industry and setting the bar pretty high for her generation.
After accepting her "Young Stars" award at the BET Awards, Marsai took to Instagram to thank God and family. 
"I started praying more, talking more, and spending more time with the people I love," wrote the young producer. "Now I'm feeling the best I've ever felt In a long time. Thank you God for hearing my prayers. Thank you God for blessing me with the greatest family and friends."
At only 14 years of age Marsai is not only an actress, producer, and influencer, she is now a source of inspiration for us all. 
Go follow her on insta and twitter! She's seriously funny too. 
(Photo by Frederick M. Brown/Getty Images for BET)