Maranda Curtis, Todd Dulaney Named Music Pastors At Chicago Megachurch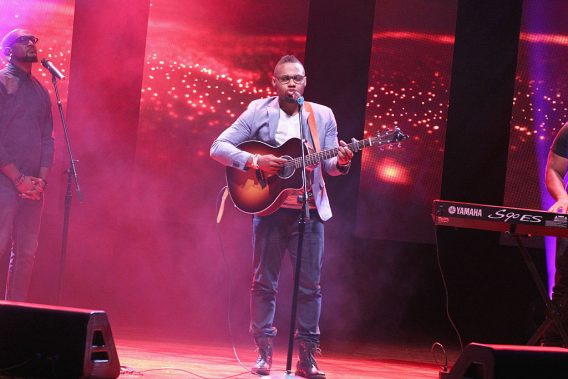 Maranda Curtis and Todd Dulaney are known for their powerful gospel songs, but now the Christian music artists have a new assignment. This week it was announced that both singers would become the new worship pastors for All Nations Chicago.
The church led by Pastor Matthew Stevenson officially welcomed the chart-topping gospel singers as their new ministers of music this week.
"Welcome to Pastor Todd Dulaney and Pastor Maranda Curtis to All Nations Chicago," Stevenson wrote on Instagram. "These are the Pastors of worship and fine arts for the headquarters! Help me welcome them."
Gospel singer Dulaney posted his own message to reveal how proud he was to serve at the church.
"So the Lord is uniting his warriors in this day and we are not playing games with the enemy," he wrote on Instagram. "I'm so proud to support Dr. Matthew Stevenson in serving alongside my sister Maranda Curtis as worship pastor All Nations Chicago LETS GO AFTER THE HEART OF THE FATHER!"
Curtis called the opportunity to minister through music at All Nations nothing short of amazing.
"I'm proud to say that I'm serving with my brother Todd Dulaney for this AMAZING TASK, she wrote on Instagram. "We have the KINGDOM assignment of being 'Worship Pastors' at All Nations Chicago. Apostle Dr. Matthew Stevenson THANK YOU for trusting us with this assignment."
This year was a big one for Curtis whose album Open Heaven debuted at No.1 on the Billboard Gospel charts earlier this year. The breakout gospel singer of 2018 has managed to garner over 13 million streams.
Dulaney started his career as a professional baseball player who was drafted by the New York Mets in 2002. Now, he is a Grammy-nominated gospel music singer whose album A Worshipper's Heart peaked at no. 1 on the gospel albums chart at the time of its debut.
(Photo: Terry Wyatt/ Getty Images)