Legendary Clark Sisters Release New Music With Single 'Victory'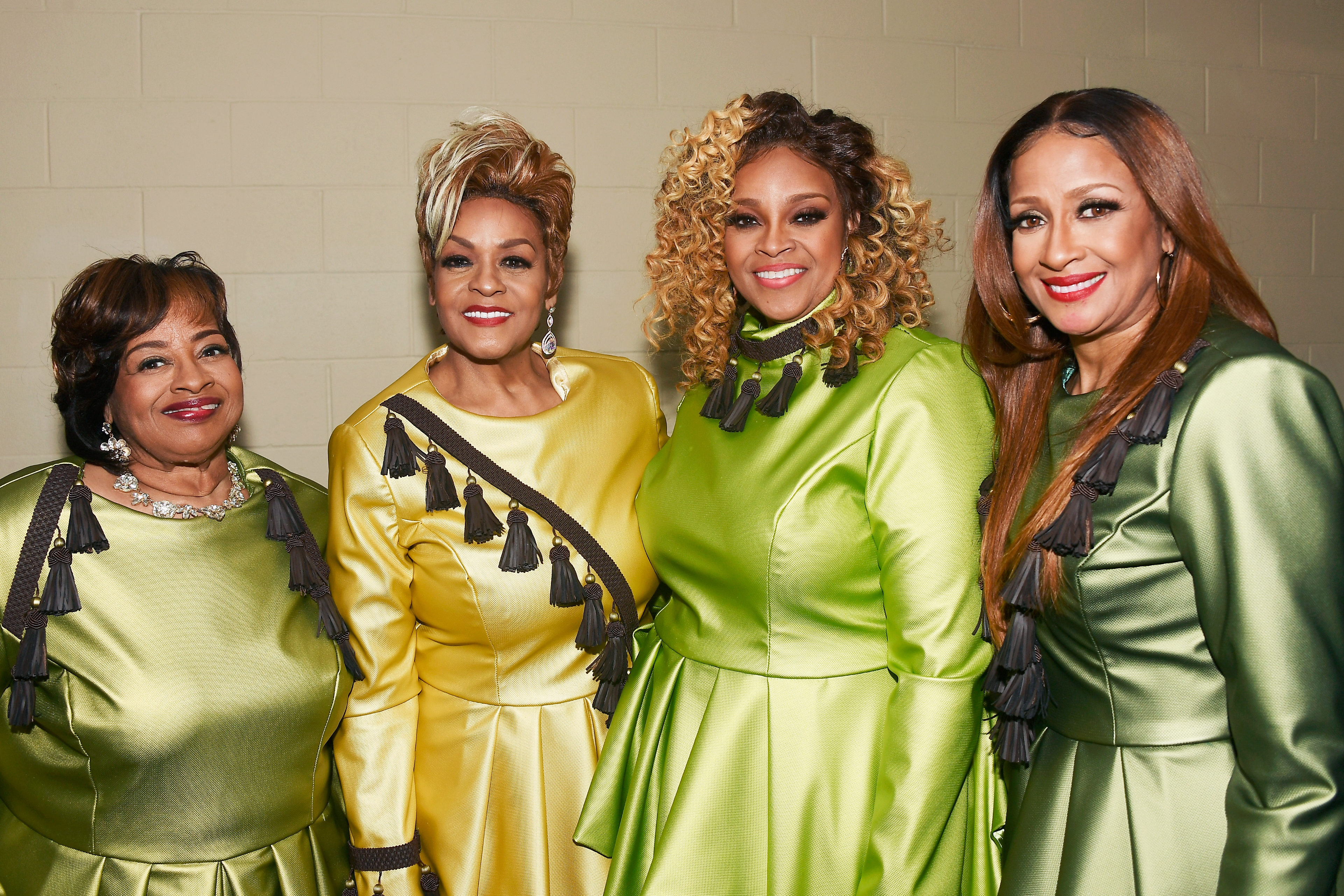 Fans of the legendary gospel group The Clark Sisters have waited nearly ten years for new music. Now, the wait is finally over with the release of the siblings' newest single 'Victory.'
In true Clark Sister fashion, 'Victory' is a powerful, encouraging number that directs listeners to speak victory over their lives. The song has a 70s retro feel with its infusion of horns and the signature sound of the Detroit natives. Their beautiful vocals blend together while they repeat, "We declare victory, victory over your life."
The track, which premiered on Erica Campbell's radio show Wake Up Mornings, also reminds us that although what we may become discouraged in life we must "stop speaking negativity in [our] atmosphere,' and decree what the Lord has spoken to us. The single ends on a high note, repeating the pronouncement, "we shall prosper and be in good health."
Written by Karen Clark Sheard and her son, producer J. Drew Sheard II, 'Victory' will appear on the sisters' upcoming album that is set to be released March 2020.  It will be the second project released under the family label Karew Entertainment, and Motwon Gospel be distributed it.
Last week the sisters took to Instagram to alert fans of their new project with a video of the women sitting regally in four ornate chairs as their classic "Ha Ya" plays  in the background.
The Clark Sisters' new music adds to an already extraordinary legacy. They are the highest-selling female gospel group in history, and their lives were recently made into a biopic, The Clark Sisters: The First Ladies of Gospel, which was executive produced by Mary J. Blige, Queen Latifah, and Missy Elliott.
When asked how she feels about having their lives on screen, Karen expressed appreciation that the full extent of their story will finally be seen by audiences.
"I just felt like, wow. People know us singing, but they really need to know how we got to where we are," Karen said in her interview with Get Up Mornings. "The trials that we had…I looked at it as pretty much telling a testimony of our lives because people need to know it's not always sugar and cream. Every now and then it becomes bitter, but you don't become bitter."
The film is set to appear on Lifetime in 2020. Listeners will be able to stream 'Victory' on all platforms starting on November 15, which also happens to be both Twinkie and Karen's birthday. Click the link below to take a listen.
(Photo by Frazer Harrison/Getty Images for BET)