Lauren Daigle Promotes Kindness After Criticism Of Her Performance On 'Ellen'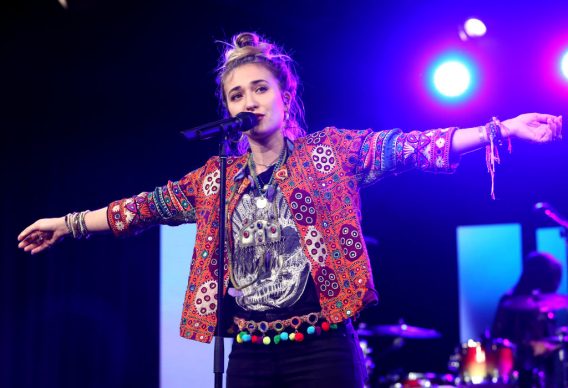 Lauren Daigle has a response for the people who have been criticizing her recent decision to perform on The Ellen Degeneres show.
A number of people expressed their disapproval on social media after the 27-year-old Christian singer performed her single "Still Rolling Stones" on the Oct. 24 episode of the daytime talk show with host, Ellen DeGeneres. Daigle opened up about her thoughts on the matter in a recent interview with  WAY-FM Radio.
"I think the second we start drawing lines around which people are able to be approached and which aren't, we've already completely missed the heart of God," she said.
While the Christian singer did not claim to have all of the answers about the faith, she did express the importance of being kind to everyone.
"I don't have all the answers in life and I'm definitely not gonna act like I do, but the one thing that I know for sure is I can't choose who I'm supposed to be kind to and who I'm supposed to show love to and who I'm not, because that's the mission right," she said. "Be who Christ was to everyone."
According to Daigle, it was host DeGeneres who chose the song "Still Rolling Stones" for the singer to perform.
"I don't know why but I know that she's really purposeful in choosing a message as well, so maybe that was the one that spoke to her the most," Daigle said.
In a previous Billboard interview, the singer revealed her vision for reaching people outside of the Christian community.
"The first record was this [Christian] audience. What do I do to extend the tent pegs to include people that would never set foot in a church or people that don't even like all things Christianity," she said. "…Like, Avril Lavigne just came out with a worship song. It's crazy how much [crossover] is happening."
(Photo by Jesse Grant/Getty Images Getty Images for NAMM)