Lauren Daigle Fights Anxiety With This Scripture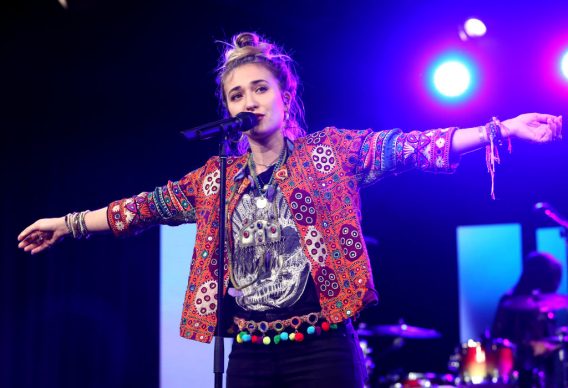 When Lauren Daigle struggles with anxiety, there's a scripture that she leans on.
1 John 4:18 says, "Perfect love casts out all fear."
During a recent question-and-answer session for her Look Up Child Tour, the 27-year-old soul singer revealed how that Biblical truth helps her with anxiety.
"I listened to that over and over again," she said of the verse that a friend shared with her.
Lauren admitted that her struggle with anxiety is an ongoing fight.
"Last night, I just started crying out of nowhere. I realized it was anxiety," she said in an Instagram video capturing the event.
When times get tough, she finds solace in the fact that God has her best interests in mind.
"I know someone who loves me beyond my wildest dreams," she said. "He has a love that is so rich for me. He's actually looking out for yesterday, today and tomorrow."
Instead of spending time and energy feeling anxious, Lauren seeks God during difficult moments.
"So, even now, as an adult when more anxiety has been added to my life, I have to say 'OK God, I want to know what you see for tomorrow. Can you come and give me that peace, so that I can rest tonight," she said. "I might have fear here, but If I really believe in that perfect love, I can push that aside.'"
The "You Say" singer shared some examples of how God helped her overcome feelings of anxiety.
"It might be going to school and facing people who are unkind. God saw me through every single day, and his love was always available," she said. "He was always looking out for me in places that I could not see. That's what I focus on — your love is better than me trying to control tomorrow. Your love is better and will have my back better than I have my own."
(Photo by Jesse Grant/Getty Images Getty Images for NAMM)