Lauren Daigle Explains Losing Her Religion On New Album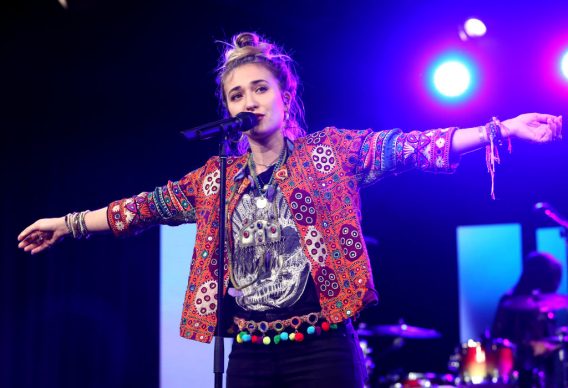 Lauren Daigle has made a name for herself in the Christian music industry, but that doesn't mean the contemporary Christian music singer is afraid to lose her religion on her second album.
In an interview with Beats 1's Zane Lowe this week, soon-to-be 27-year-old singer Daigle debuted her single "Look Up Child." She also spoke to DJ Lowe about what people can expect from her second studio album also titled Look Up Child.
According to Daigle, one of the songs on the album will explore her losing her religion.
"We have a song on there that record called "Losing My Religion" and I think one of the things that I've learned and one of the things that I'm embracing is the freedom of taking off the checked boxes, the rules, and all those things that kind of muddy up what faith actually is… going into the next season of life in the remembrance of being a child," she said. "A child isn't thinking realms of capacity. They don't think, 'can I do this or can I not.'"
Instead of focusing on things like doubt, Daigle explained how children embrace a sense of freedom.
"Doubt doesn't impact their decision making and I think that's something really beautiful," she said. "I think when we remove some of those things it brings you into a complete realm of freedom."
Even though Daigle is singing about losing her religion on her upcoming album, she is continuing to hold onto her Christian faith. Last month, the singer spoke to Billboard about her motivation for singing about her faith.
"I don't shy away from singing about my faith. I think it conveys honesty, and people see authenticity," she said. "More people are going to relate to my music if it's sincere…That's how you reach people that might not have felt that [the Christian genre] was their home before."
Lauren Daigle's album Look Up Child will be released on September 7.
(Photo by Jesse Grant/Getty Images Getty Images for NAMM)