Kobe Bryant and Daughter Gianna Attended Morning Mass Hours Before Fatal Crash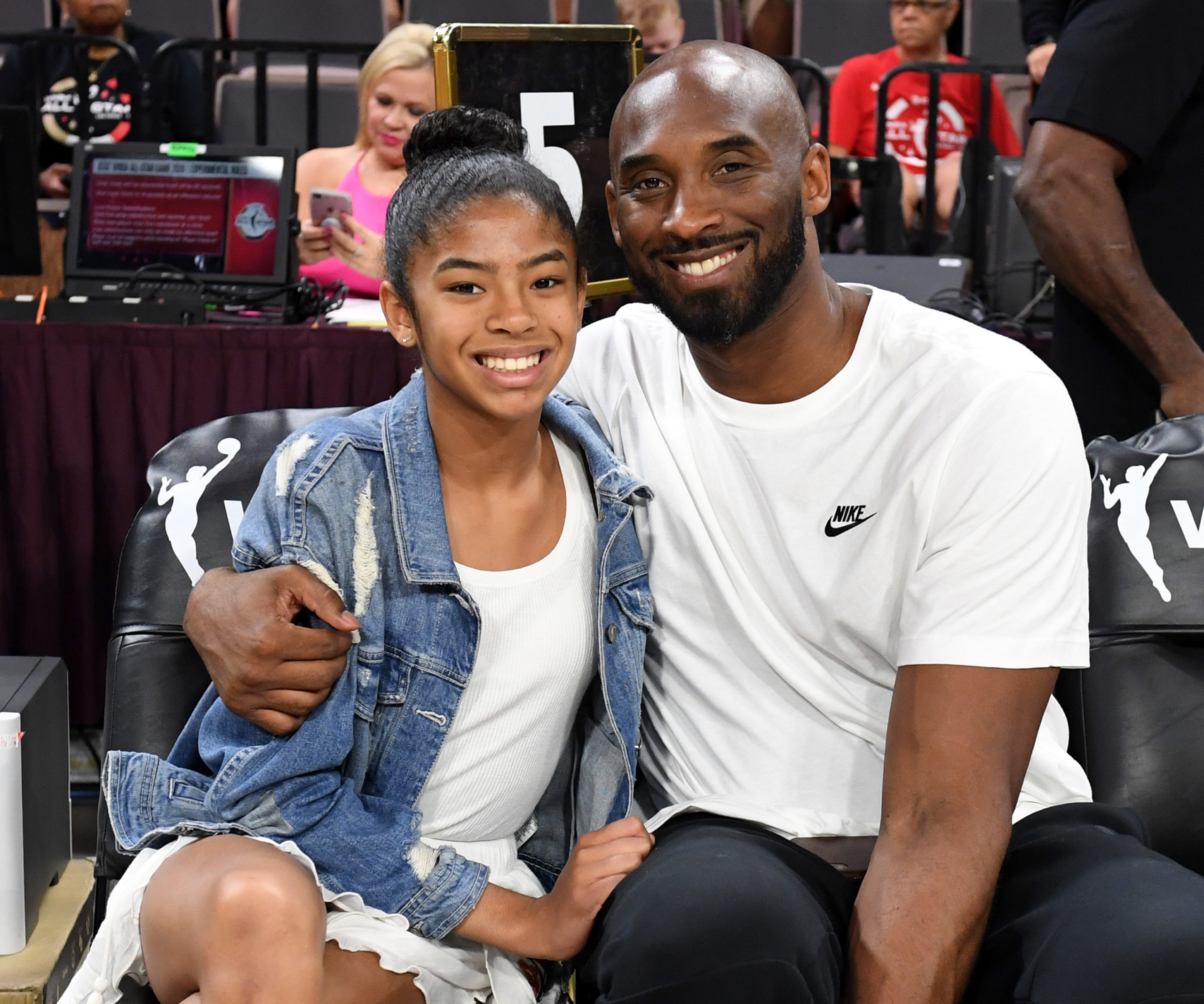 Hours before Kobe Bryant and his 13-year-old daughter Gianna died in a fatal helicopter crash, they attended Catholic mass together and took communion at their local church.
The 7 am service was held at Our Lady Queen of Angels and led by Father Anthony Vu, a parochial vicar at the church. A spokesperson for Our Lady Queen confirmed to DailyMail.com that Bryant was at the early morning service Sunday, noting that he and his daughter slipped in at the back of the service and left early to avoid disturbing the other worshipers.
Another Catholic priest, Father David Barnes, who is based in Boston, Massachusetts, also confirmed Bryant's attendance via a tweet.
"A friend texted me today to tell me that a friend of her's (sic) saw #KobeBryant at #Catholic Mass this morning. 'Mass is the worship of God. Heaven is the worship of God. Go to Mass here so that you can worship God forever in heaven,' Barnes tweeted.
Bryant and his family were longtime parishioners in the Orange County Diocese. Bishop Timothy Freyer of the Orange Country Diocese wrote a moving tribute on Facebook to Bryant and all those who lost their lives in the crash.
"Our hearts remain heavy after the tragic loss suffered in the wake of yesterday's helicopter crash in Calabasas," Freyer wrote. "We pray and mourn for the friends and family of the victims who have been publicly identified in news reports."
Freyer recalled Bryant's dedication to his faith, commenting that the retired athlete "was a committed Catholic who loved his family and loved his faith."
Although the NBA legend had a larger-than-life presence on the basketball court, in church he remained humble and focused on God.
"Kobe would frequently attend Mass and sit in the back of the church so that his presence would not distract people from focusing on Christ's Presence," shared Freyer.
The Catholic Bishop ended by asking for prayers for all the victims.
"Please join me in praying for the victims. May God grant their loved ones peace and bring them comfort during these difficult times."
The impact of Bryant's death and legacy continues to reverberate throughout the Christian community. Earlier today Dallas megachurch pastor Bishop T.D. Jakes reflected upon the hero-like status the basketball star held despite his imperfections.
"You have to understand, people like him have become the gladiators of our time," Jakes told CBS This Morning. "I also think his failures and flaws add to the affections of America…The reality is we like people who are human enough to have flaws and hero enough to overcome them. And we've watched him overcome."
(Photo by Ethan Miller/Getty Images)