Kirk Franklin Launches Free Summer Camp For Musical Kids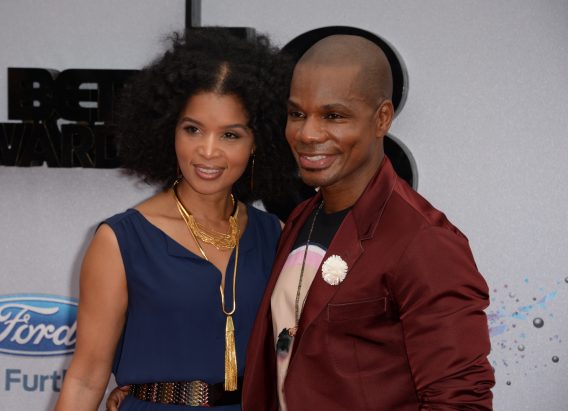 Kirk Franklin and his wife Tammy are offering a free summer camp to students who are interested in performing music.
"Tammy and I are so excited to announce our nonprofit, The Franklin Imagine Group. We're launching with Camp Lotus, a camp for 9-12 grade students interested in music performance and the entertainment business," he announced on social media. "We're starting in our own backyard, so you have to be a resident of the Dallas/Ft. Worth area; preferably Arlington to apply. Tuition is free, but transportation is not provided."
The one-week music camp known as Camp Lotus gives aspiring high school musicians tools to prepare them for a career in the music industry. According to its website, the young people who are accepted to the camp will participate in workshops about songwriting, music production, media, and the music business.
They will write and record their own music, conduct interviews, participate in marketing techniques and utilize digital media. At the camp, students will learn from respected people in the industry and take part in a Grand Finale Concert at The University of Texas at Arlington.
On the Camp Lotus website, Franklin explained why creating the opportunity for other budding musicians was so important to him.
"Music was my way out. If it wasn't for the music speaking to me at an early age, and a core group of teachers and leaders that pulled me out of an environment ripe for destruction, my life narrative would have a totally different ending," Franklin said. "Music can not only change lives, but also SAVE lives. We don't want to just entertain, to be creatively repetitive, or stay in the shallow part of creativity, we want to go deeper than we've gone before to pull out the best in the artist, and the art. Let's go deeper!"
The deadline to apply for the camp is May 31. For more information about Camp Lotus, click here.
(Photo ROBYN BECK/AFP/Getty Images)