Kirk Franklin is Wild n Out with Nick Cannon this Tuesday Night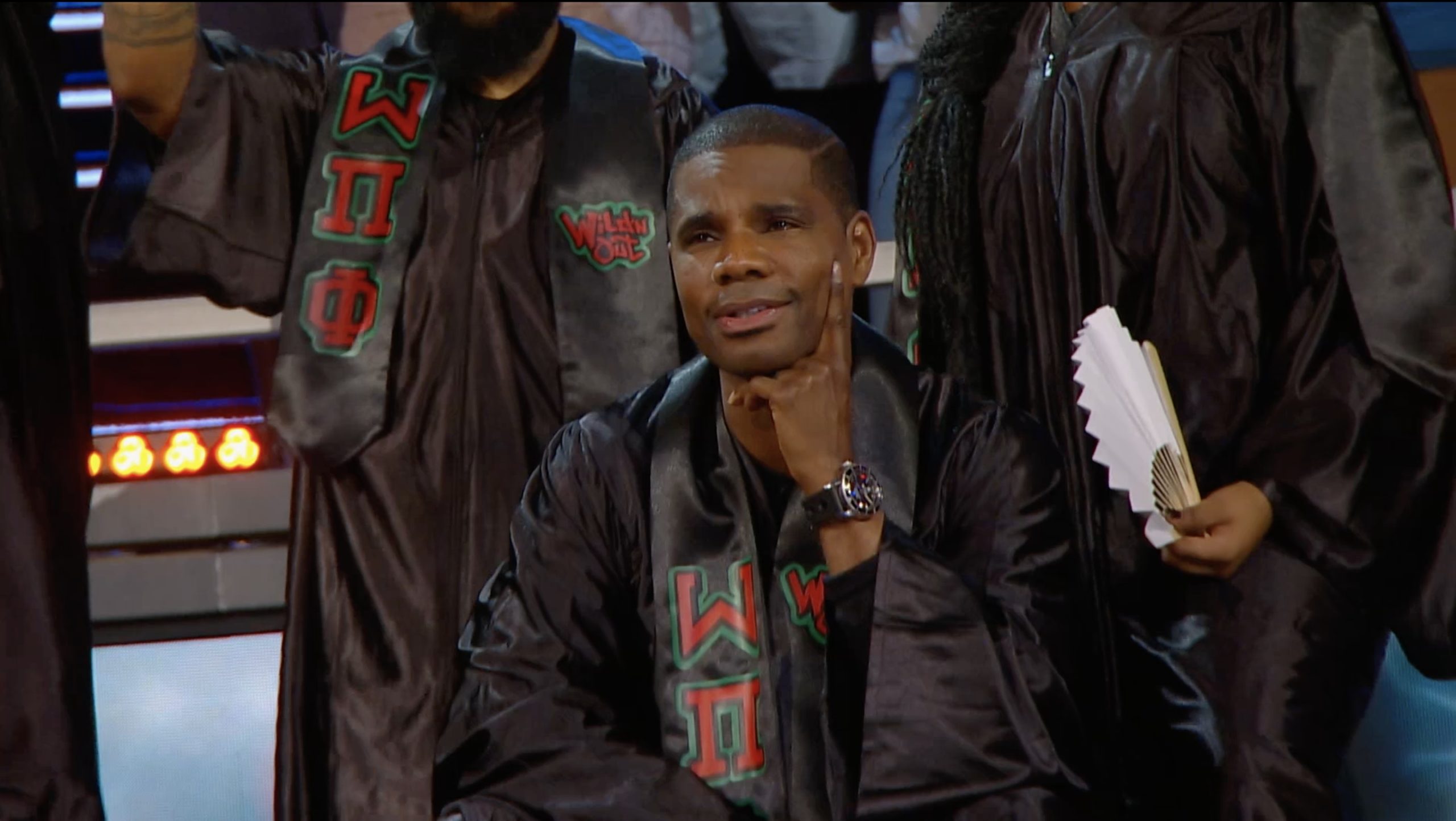 Gospel music legend Kirk Franklin is no stranger to stepping out of the box to expand what it means to be a Christian artist. On Tuesday, he's breaking the mold, even more, when he makes a guest appearance on the MTV's hit show Wild n Out.
"Y'all pray for me tomorrow!🤦🏽‍♂️😊," Franklin wrote in the caption of a video he posted on Instagram.
Wild n Out is a comedy sketch and improv show created by Nick Cannon that is currently in its 14th season. Each episode involves two teams of comedians, the red team and the black team, competing against each other in a series of improvisational comedy games. Cannon serves as the captain of the red team, and a guest entertainer is typically the black team captain.
This week, Franklin will appear as the black team's captain and the musical guest. The multi-award-winning gospel artist appears to have brought the spirit with him too as he took the audience to church. In a highlight video Franklin is seen dropping a mic while exclaiming, "That's how you do church!"
In another teaser video posted on YouTube, Cannon explains a churchy game they created particularly for Franklin.
"Oh this next game, we're doing especially for Kirk," the Wild n Out host says in the video before quoting scriptures while an organist plays in the background. "That's what we're about to do in a game we call 'Sunday Service.' I see the spirit is already moving, so we're going to get to it."
In the game, each team had to create a sermon and a song based on a topic suggested by the audience. The clip only showed the red team's performance, which was a sermon and song warning of the danger of the sliding into the DM's. According to the red team, the initials "DM" apparently stands for the "devil's mansion."
You will have to wait until Tuesday night to see how Franklin and the rest of the black team responded. Based on the clips that have been released thus far, it is shaping up to be a hilarious show.
(Photo: provided by artist publicist)