Kirk Cameron Shares His Hardest Hollywood Lesson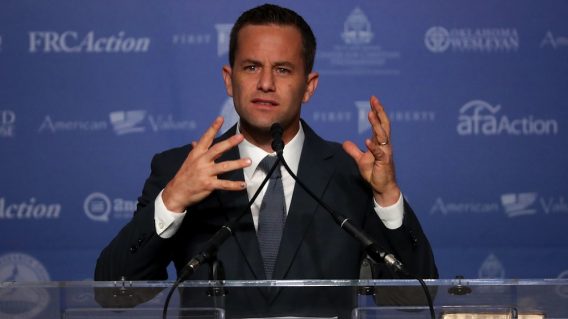 Kirk Cameron is revealing the hardest lesson that he's learned after spending the last 30 years as a Hollywood actor.
"I think the hardest lesson is really no different in Hollywood than [anywhere else]. I think it's the lesson that, apart from God, I really can do nothing," he said in a recent Pure Flix Insiders report. "That if there's anything good in me it's got to be the spirit of God abiding in me, producing good fruit — because left to my own devices I'll end up probably making a mess of things."
Even though it seems Cameron is a husband and father of six with a successful acting career, he has had to learn that he is still a work in progress who needs the Holy Spirit to renew him daily.
"If you're not connected with God I've learned you end up squandering the best things that God has given to you," Cameron said. "My hard lesson has been, 'Don't think that you've got it all together, you are still a work in process and you are in desperate need of the changing power of the holy spirit to renew you daily as you renew your mind through the word of God.'"
The actor also spoke about the importance of people holding true to their morals, ethics and core values in a politically charged social climate.
"We could talk about the risk of being truthful and honest in a very politically charged and politically correct environment and what are those risks and what are the rewards," he said. "That's just par for the course if you have convictions."
The star who rose to fame on the '80s family sitcom "Growing Pains," later starred in films like"Fireproof" and "Revive Us," which can currently be streamed on PureFlix.com.
(Photo by Chip Somodevilla/Getty Images)