Kim Kardashian, Kanye West Begin 'Super Inspiring' Sunday Service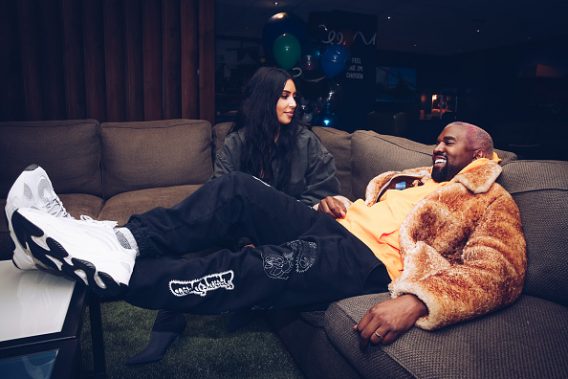 Kim Kardashian and Kanye West are hosting new Sunday Services that the reality t.v. starlet is calling "super inspiring."
Kim made the announcement on Twitter Sunday where she didn't share many details about what exactly the couple's service entailed.
"Our new Sunday Service is starting," she tweeted. "Just hearing music as our Sunday Service was super inspiring. See you next Sunday."
On her Instagram stories Sunday, the wife to rap mogul Kanye and soon-to-be mother of four shared some clips of gospel music renditions of her husband's songs "Heard 'Em Say," "Father Stretch My Hands," "Lift Yourself," and "Reborn." A smiling Kanye could be seen leading the choir while their baby Chicago West danced along.
While it is unclear if the Sunday service is just another platform for West to share his music, they have both shared glimpses of having Christian beliefs over the years.
The Wests were married in 2014 by Pastor Rich Wilkerson Jr., the leader Vous church in Miami. The preacher spoke fondly of his bond with the pair even though Kanye is a polarizing figure in the media.
"Everybody is on their own journey. I think [Kanye's] on a journey. I'm on a journey," Wilkerson previously said in an E! Report. "[My wife] DawnChere is on a journey and I think the better we do loving one another and accepting one another, the further we all go."
Kanye has previously spoken about how he applies scripture to his life in times of trials.
"There's a Bible saying, 'No weapon formed against me shall prosper'. Recently I've been doing interviews and I've had to go back to this verse because I don't think there's a living celebrity with more weapons formed against them, but I also don't think there's one more prosperous," West said in a 2015 speech, according to Oxford's The Tab. "So what weapons have prospered? The smoke and mirrors of other opinions."
(Photo: Rich Fury/Getty Images)