Keyondra Lockett Turns To This Scripture When Tempted By Secular Success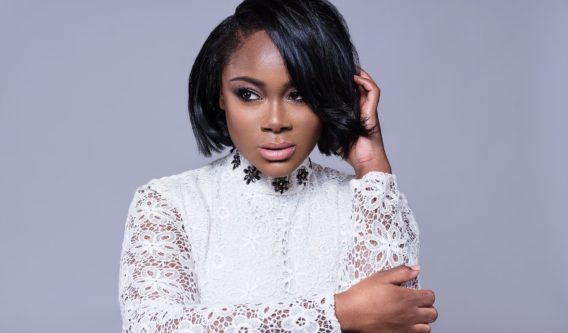 When Keyondra Lockett finds herself wondering whether things would be easier if she took more of a mainstream music approach instead of following her gospel music roots, she meditates on a particular scripture.
In a conversation with Ambo TV, Keyondra addressed the fact that there are major differences between gospel music and secular music. One of those differences is that when pursuing gospel music, Keyondra cannot let the recognition get to her head since all of the glory goes to Jesus Christ.
"…Receiving all of the, 'Oh, Keyondra you're this and you're that, you're so great! You have to be like, 'Lord all of the glory goes to you, not to me," she said. "But on this side, mainstream it's like yea I did that. But I can't do that over here."
While there is temptation to make things about herself, the singer says scripture keeps her grounded.
"A lot of things that you do in mainstream we wouldn't be able to do over here. So the temptation is strong you know, 'Lord can I go over there because it's a lot easier,'" she admitted, revealing that financial gain can be a motivating factor. " …But one of the scriptures that I have as it relates to success, that I really love, is Joshua 1:8 and it says, 'Study and meditate on the word of God both day and night so that you're able to live it. Then you'll be successful. Then you'll prosper in everything that you do."
Keyondra has made a name for herself in the industry, performing with the likes of gospel music veterans Yolanda Adams, The Clark Sisters, Kirk Franklin and Mary Mary. She has also written for the likes of industry heavyweights like Kierra Sheard and Briana Babineaux.
Now, Keyondra has a new music video hitting airwaves called, "Try."
Check out the full interview with Keyondra below along with her new music video, "Try."
(Credit: Bella Dawn Music, LLC)