Kathie Lee Gifford Quotes Bible Verse As She Says Goodbye To The TODAY Show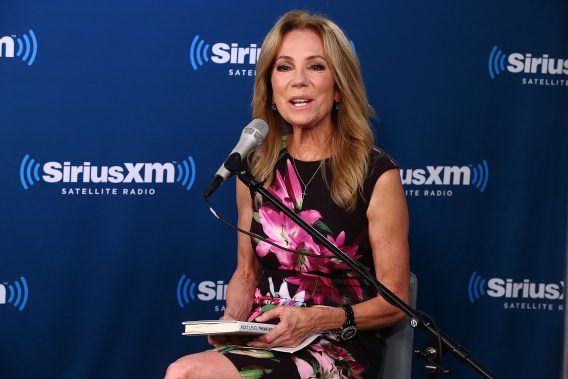 Today marked the end of another era for Kathie Lee Gifford as she said goodbye to her family at the TODAY show.
When it came time to say her final goodbye, an emotional Gifford, who is open about her Christian faith, chose a well-known Bible verse to leave with her audience.
"I have 30 seconds to say what has taken me a lifetime to say," she started. "Jeremiah 29 says, 'I know the plans I have you declares the Lord. Plans to prosper you and not to harm you. Plans to give you a future and a hope.' That's not just true for me you guys; that's true for everybody watching. Trust Him. Let Him love you like He wants to love you. Like I am loved by all of you. Thank you."
Gifford's words were met with cheers of support by those surrounding her on stage, including Hoda Kotb, her co-host for the past 11 years, Al Roker, Jenna Bush Hager, and others.
While Gifford is ending her time at the TODAY Show, she does not describe it as a retirement. When interviewed by Lester Holt, he asked her if she's retiring. The television veteran responded that she's not retiring but "evolving."
Part of that evolution means stepping into the new role of director, as she makes her directorial debut with the new short film The God Who Sees. The film stars Grammy-nominated Christian artist Nicole C. Mullen and is based on the song of the same title that Gifford co-wrote with Mullen.  The pair traveled to Israel in March of 2019 to film the short.
In her farewell episode for TODAY, Gifford's other longtime co-host, Regis Philbin from her 15-year run on the morning talk show Live! With Regis and Kathie Lee, had a special message of support for the budding director.
"I know you're going to be moving on to a great new career making movies. And since I've seen the first one I know you're going to be a great success. I really mean it," Philbin stated in a pre-recorded video.
The talk show veteran's final episode also included a preview of the short film, as well as other musical performances and special guests.
(Photo by Astrid Stawiarz/Getty Images for SiriusXM)