Kathie Lee Gifford, Nicole C. Mullen Team Up For Retelling Of Bible From Israel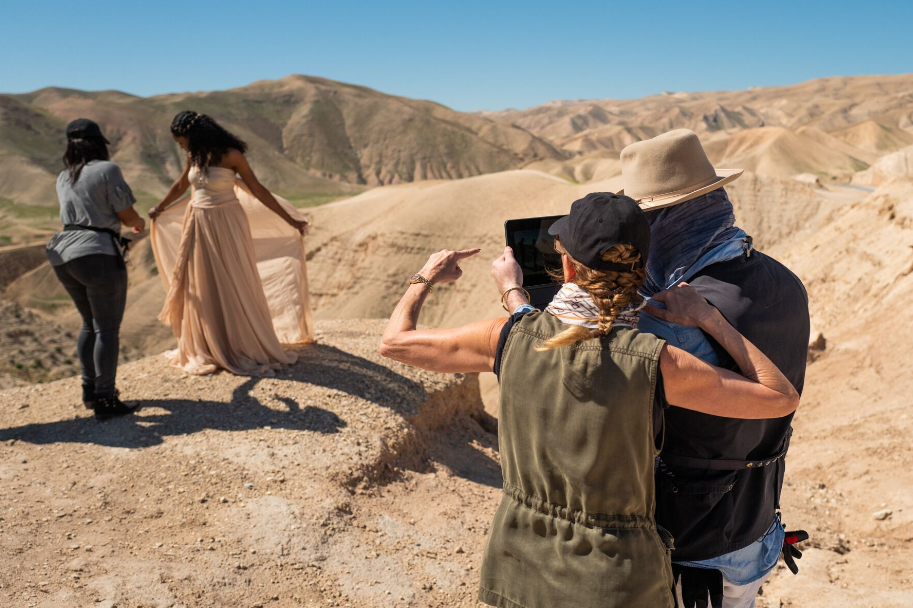 Kathie Lee Gifford and Christian singer Nicole C. Mullen have teamed up to create visuals for a short film and song in Israel that they hope can provide people with Biblical inspiration.
Gifford made her directorial debut for the short film, "The God Who Sees," which she wrote with Grammy-nominated singer, Nicole C. Mullen.
In the short film, Mullen narrates and performs a number of Biblical stories including the stories of Hagar, Ruth, David, Mary Magdalene and Jesus. The pair also came together to write a song with the same title as the short that Mullen sings. The song quickly rose to the top of iTunes charts immediately upon this week's release and can be purchased here.
Both women recently spoke to The Jerusalem Post about the experience, which they filmed on location in Israel.
"We went, and we had a wonderful time, we had a wonderful film shoot with some great, talented people," Mullen told The Jerusalem Post. "And it was beautiful because we were able to use Israelis, Palestinians, African Americans, Caucasians – to come together to do something that says 'God sees all of us.'"
Mullen explained Gifford's intention for putting the projects together.
"She got together a great team of people, she reached into her own pocket and she put her money where her mouth is," Mullen told the Post. "She said 'If nobody else comes to the table – I'm going to do it. Because I want to see people given hope from the gospel of Christ. I want to see people love the land of Israel and see it and want to come and explore it, and if I have to put my own money into it for that to happen, then I'll do that,' so that's what she did."
The projects were produced by Gifford's The Rock, The Road, and The Rabbi Foundation that seeks to help people learn scripture from the Holy Land of Israel.
"We, especially here in the West, it's very foreign for us to remember that the Bible was not written in California. It wasn't written here in the States, but it was written in the Middle East," Mullen said. "And the culture and some of the messages that are taught sometimes can escape us. [But in Israel] we can see it and we can feel it and we can experience it."
For more information, please visit www.godwhosees.com.
(Photo: Rogers and Crowns)