Kanye West is Taking His Music to Joel Osteen's Church This Sunday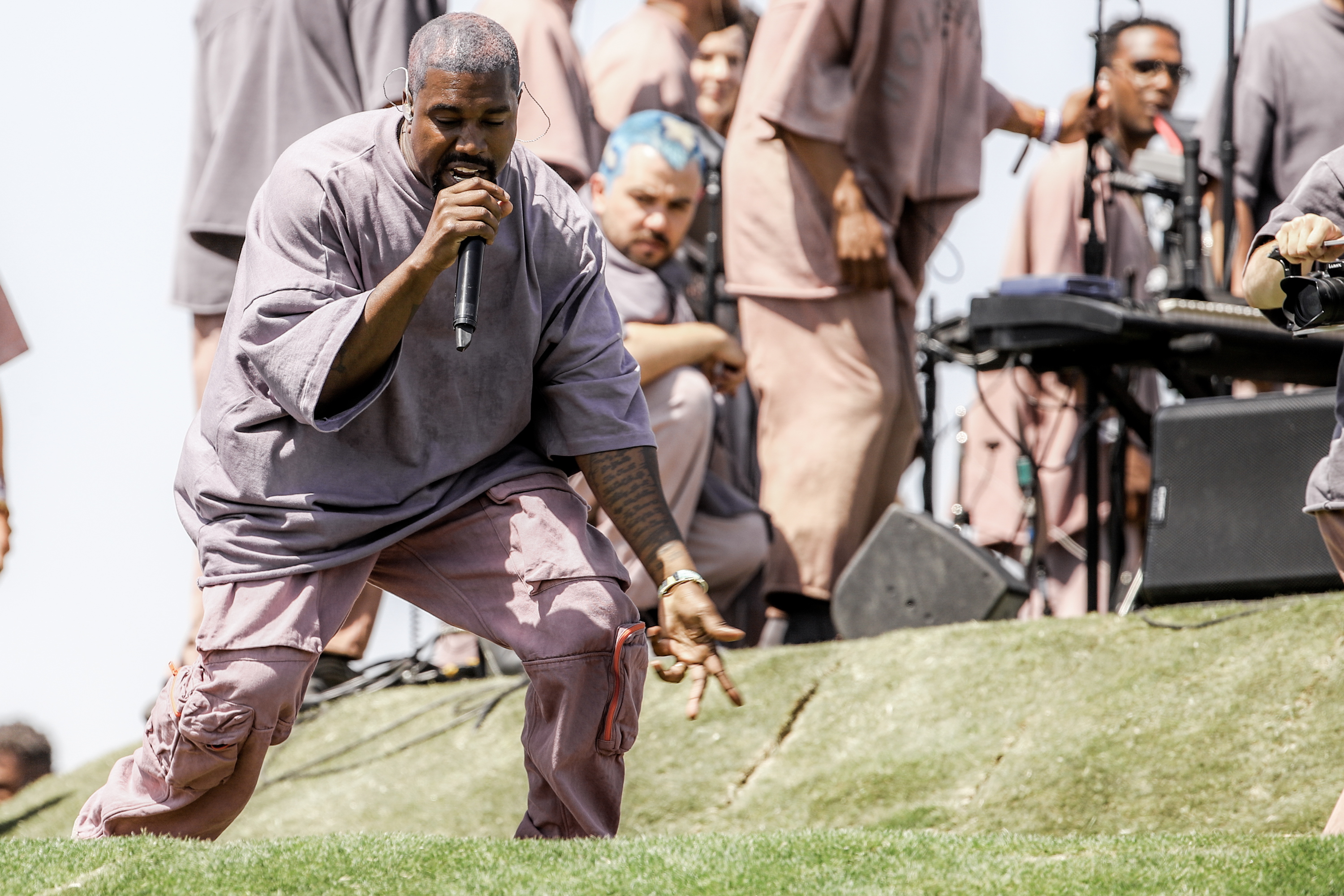 According to recent reports, hip hop rapper turned Christian artist Kanye West will appear at Joel Osteen's Lakewood Church this Sunday. This will be his biggest audience for a Sunday service.
Last month West released his highly anticipated album Jesus is King, and it has been shattering Billboard records. "It concurrently crowns the all-genre Billboard 200, Top R&B/Hip-Hop Albums and Top Rap Albums charts and, along with its Top Christian Albums and Top Gospel Albums reigns, arrives as the first set ever to rule all five rankings," Billboard announced.
Now the multi-platinum artist is taking his music to Houston. He will appear at Lakewood's 11 am service to have a conversation with the bestselling preacher that is scheduled to last 20 and 30 minutes and will broadcast live on SiriusXM. Their topic of discussion will center around West's recent conversion to Christianity and how he has overcome significant adversity in his life.
Later that day, West and his choir will perform during Lakewood's nighttime service. It is not clear if this will also be broadcast live on SiriusXM. Typically, West provides a live stream feed of his Sunday Services.
West's ascension in the Christian music space has been met with mixed reviews. Many other well-known churches across the country have also welcomed him into their pulpits, like Greater Allen Cathedral in Jamaica, Queens, California Worship Center in Los Angeles, Chicago Fellowship, and New Birth Missionary Baptist Church in Atlanta. There are those who praise him as continuing a long-held tradition in gospel music of borrowing from secular music.
Still, others wonder if the pulpit is the proper place for West at this stage in his faith journey. For some, given West's previous inflammatory comments like stating that slavery is a choice, they find it problematic that he is so readily, and uncritically, welcomed into the pulpit of African American churches. They believe that his acceptance is not consistent, but rather contrary to the history and legacy of gospel music.
Perhaps only time will tell where the Grammy-award winning rapper will land. For now, if you're in Houston this Sunday, you can stop by Lakewood to experience West for yourself.
(Photo by Rich Fury/Getty Images for Coachella)