Jonathan McReynolds Releases First Book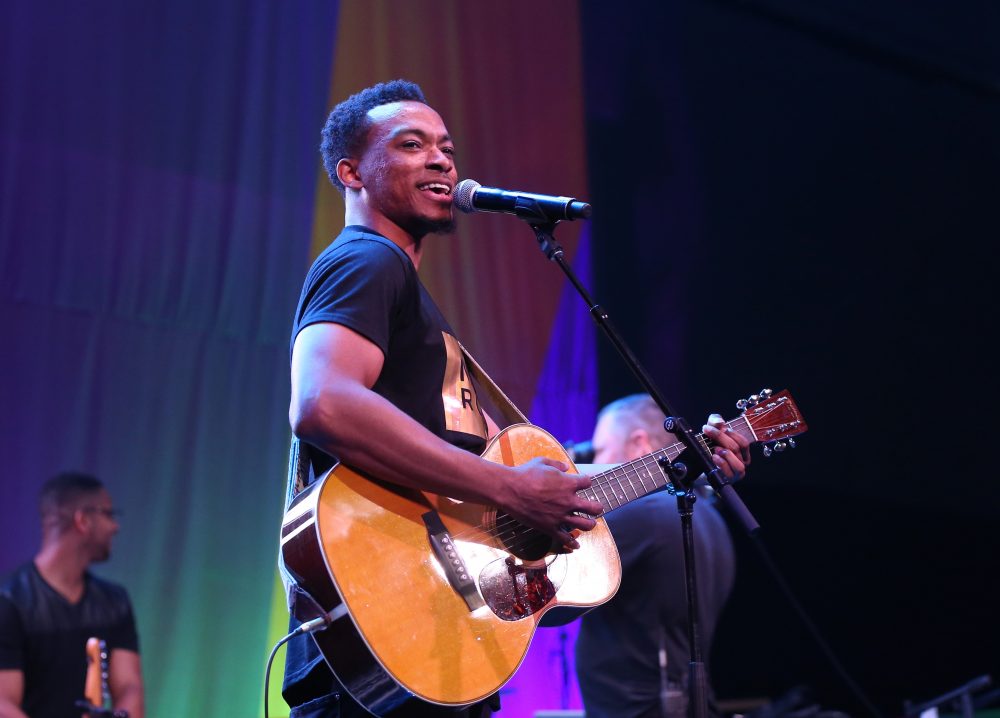 Less than one year after releasing his Make Room album, gospel singer Jonathan McReynolds is presenting the world with his first book sharing the same title.
In the book Make Room which was released on Nov. 9, the 29-year-old fuses scripture and personal testimonies to help people draw closer to God.
"In his first book, author Jonathan McReynolds draws on the testimony of Scripture and of personal experience to appeal to readers to make room for God in every area of life—public or private, mental or spiritual—to experience the fullness that can come only through an authentic relationship with God," a description of the book on the R.H. Boyd Publishing website states. "In every chapter, he enlightens marginal and seasoned believers alike about the ways that we shut God out. More important, McReynolds offers honest, practical advice on how to make room for Him every day and in every way."
While some people separate God from other aspects of their lives, McReynolds is reminding people that every part of their lives has a spiritual basis.
"There is a godly basis for everything you do—posting online, relating to your boss, submitting to your teacher, honoring your mom and dad, performing on your job, and appropriating your talent and money. Making room for God means giving Him unrestricted space to operate in and through your life," the book's description states. "It's the time, energy, and identity you allow Him to use, challenge, and redeem in you so that you can make a difference in the world. Truly making room for God extends into every crack and fold of your life."
McReynolds is reminding readers how important it is to build their foundation in God.
"God wants to be in everything that has to do with our lives, yet we learn how to separate God from the rest of life early in our spiritual development," the description states. "But no attitude, no activity, and no element of our lives should be without a faith-infused, God-led foundation."
(Photo by Rich Polk/Getty Images for BET)