Jermaine Dolly Reveals How He Overcame Initial Gospel Music Industry Rejection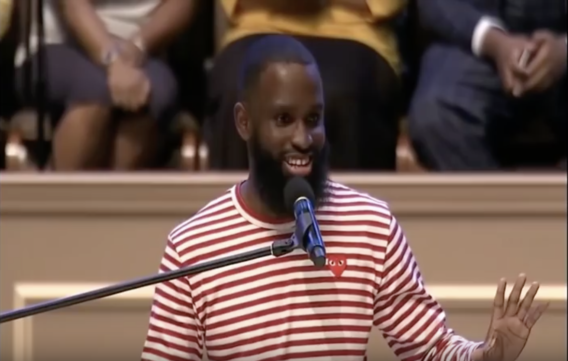 Jermaine Dolly has made a name for himself in the gospel music industry with his unique voice and comedic social media videos.
However, the gospel music singer is admitting that he was once discouraged about his career when doors weren't initially opening in the way that he thought that they would. During a recent appearance on Sister Circle TV,  Dolly opened up about the rejection that he first received when trying to make a name for himself as a gospel singer.
"I came into the gospel music industry thinking I was going to change gospel music. I'm going to do it and so I got in front of the doors that matter and they were like, 'who are you,'" Dolly recalled. "I was like, 'I'm the pink lipped boy that sings gospel music.'"
The response wasn't what he was expecting.
"No we don't know you," the industry bigwigs told him.
The rejection made Dolly go back to God to figure out why he wasn't being welcomed in the industry where he thought he was supposed to make his mark.
"So I went back to God and I was like Jesus I'm getting all of this pushback, what happened? I heard him clear as day he said, 'assignment over accolade,'" Dolly said. "I knew it was him because I don't talk like that."
Dolly said God gave him an assignment, but he was not viewing his calling from the right perspective.
"I'll give you an assignment to do, and I'll give you this unique way of presenting my message, and you're so focused on fitting in with gospel artists and getting Grammys but you're missing my mark," he told the daytime talk show hosts. "So when I found out what my assignment was and I walked boldly in that, now I'm talking to y'all."
(Photo : screen shot)