Hunter Hayes Turns Letter To God Into Vulnerable New Single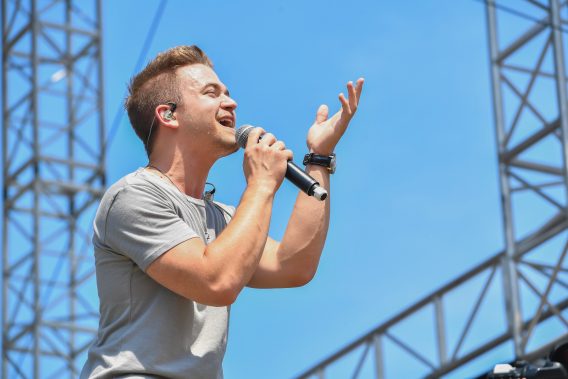 Hunter Hayes is revealing how his new song "Dear God" began as a literal letter to his creator.
The Christian country music singer-songwriter is revealing the idea behind his new single. It started with a meeting with Hayes and fellow singer-songwriter Andy Grammer.
"I had just gotten back from a TV performance in New York and was exhausted but excited to have an evening hang/write booked with Andy Grammer," Hayes detailed in a statement shared by Taste of Country. "We started by talking for an hour for his podcast. We covered a lot of topics but one of the big things I took away from it was the human condition of never feeling 'good enough.'"
On the way to Grammer, Hayes recalled spending time on a plane writing a letter to God.
"I had written a letter on the plane that was at first [called] 'Dear World' before I realized I was actually writing to God," he revealed.
The pair worked to turn the letter into a song, adding some lyrics reflecting struggles with spiritual doubt.
"When Andy took the series of questions we were making for the chorus and turned the last one into 'are you sure that you don't mess up' it hit me really hard," Hayes all. "I ask that all the time and I don't think I'm not the only one. It's a valid question and one I truly believe you don't ask unless you already know that answer because the opposite would be entirely too scary to live with."
The country singer admitted that the lyrics on the song made him feel vulnerable.
"The song's description of the nights when I question my world couldn't be more vulnerable," he revealed. "We all face the question of being good enough for the world around us and sometimes we just need a reminder that we are."
Check Out Hunter Hayes' new song "Dear God" below:
(Photo by Erika Goldring/Getty Images)