Hillsong Young & Free Releases Two Timely New Singles
by Tiffany Langhorne | 11:44 am, July 21st, 2020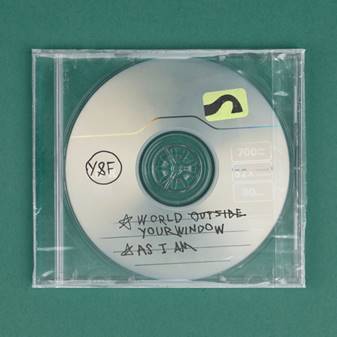 Grammy Nominated Hillsong Young & Free released two timely singles "World Outside Your Window" and "As I Am" earlier this month.
Verna Myers, an American civil rights activist, and Laura Toggs singer and pastor of Hillsong Church expressed their love for the new music and why they believe it is necessary.
"Diversity is being invited to the party, inclusion is being asked to dance," Myers said in a statement obtained by Ambo TV.
"We believe this is a timely song for the beautiful reality of God's inclusive nature and diverse creation," Toggs added.
The single "As I am", highlights the open and accepting love that Christ gives us. Toggs continues by highlighting the racial and systemic injustices happening around the world today.
"We're ALL welcome to sit at the table of the Lord… and as the 'Young & Free' team, we choose to stand in solidarity and say that 'Black Lives Matter,'" she stated, "May this song minister to those who are in pain right now and exhort us all to fight for equality, just as Jesus has made a way for every single one of us."
These singles are the 4th and 5th release from the music group and come on the heels of the group's current radio single "Never Have I Ever". It has received eight adds out of the box and is already appearing as "new & active" on the Christian Airplay and Hot AC charts."
Hillsong Y&F, an Australian-based contemporary worship group arising from Hillsong Church, has been making Christian music since 2012. This group of seven has warmed their way into the heart of young believers with their contemporary approach to the Christian lifestyle with three studio albums and over twenty singles.
Hillsong Young & Free is truly a powerful youth movement and is a shining their light bright for Christ. To listen to their new tracks click here and you can watch the live videos below.