Hillsong Worship Releases First Spanish Studio Album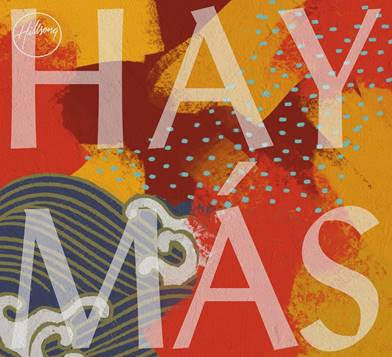 Each week Hillsong Worship's music is sung by an estimated 50 million people worldwide. On August 16 that number grew with the release of their latest studio album, 'Hay Más' (There's More). 
This is the first-ever Spanish studio album from the chart-topping worship group and is a part of their larger project of the same name. The 11-track recording includes the Spanish versions of their previous works like, "Who You Say I am," "New Wine," and "I Surrender."
For fans of Hillsong Worship, they know this is not the first time listeners will be able to hear the group's songs in another language. Hillsong Worship frequently releases their music in other languages, but use translation teams to record the different versions. With 'Hay Más,' listeners will hear the well-known worship leaders singing these beloved songs in Spanish for the first time.
"For many years, we have been offering translated versions of our albums sung by our translation teams around the world," explained worship leader and songwriter Brooke Ligertwood. "But we are now thrilled to be able to offer a Spanish language album that features the voices and worship leading of leaders who make up our Hillsong Worship team and whom many listeners would know and love from our English language albums." 
Listeners are showing how much they are in love with the new project.  The single "Hermoso Nombre" (What A Beautiful Name) already has over 10 million global streams.
Hillsong Worship fans can also experience the new music live during the group's Latin American tour that started Saturday, August 17. Additional stops on the tour include Puerto Rico and Costa Rica. 
Ligertwood expressed the group's prayer for 'Hay Más,' which is very much in line with its overall mission to "serve the global church."
"We pray that 'Hay Más' is a great blessing to the Spanish speaking believers all around the world and that the significant contingent of the global Church who speak this beautiful language would feel and know that Hillsong Church is championing them all the way!"
(Photo: Rogers & Cowan)