Here's Why Tori Kelly Says Recent Performance At Church Turned Venue Was Special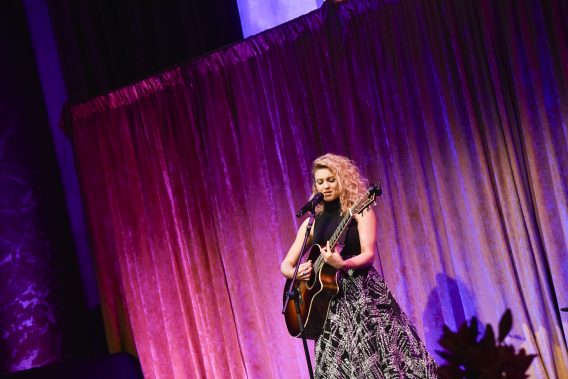 Tori Kelly is reflecting about how special it is to perform at a venue that began as a church.
Earlier this year, 26-year-old Kelly released her gospel album Hiding Place. During a recent tour stop in Nashville, Tenn the singer-songwriter performed at the Ryman Auditorium which began as a place of worship called Union Gospel Tabernacle.
Knowing that she was performing in a venue that people worshipped God in was a touching experience for Kelly. While Kelly once performed at the venue with country music group Little Big Town, she explained why her most recent tour stop was unique.
"Last time I sang at the Ryman was actually with Little Big Town," she said in a recent Billboard report. "That was a big honor, and even then it was so special to me at just this church with so much history attached to it."

For Kelly, bringing a gospel album to the Ryman meant a lot.
"It sounded beautiful and it was amazing but I think coming back with a gospel album, it feels even more special because we're in a church singing these gospel songs and singing about God," she said. "I think there's a special connection there this time around."
Kelly teamed up with gospel music industry executive and super producer Kirk Franklin to create her latest project. As a fan of gospel music, the singer called it "a dream come true" to work with him.

"I grew up on gospel music, so the fact that a legend like Kirk Franklin would take me under his wing was just a dream come true," she said in a statement obtained by ABC News Radio.

Franklin has also been singing Kelly's praises since working with her on the project. This week, he shared a special birthday message with the singer.
"Happy Birthday to someone who made my 2018 unforgettable," he wrote. "@torikelly Your heart and voice for God is something I pray God will continue to make known to the entire world. Proud to do life with you babygirl."
(Photo by Kris Connor/Getty Images for Project Sunshine)