Here's Why Tim Tebow Is Making A Movie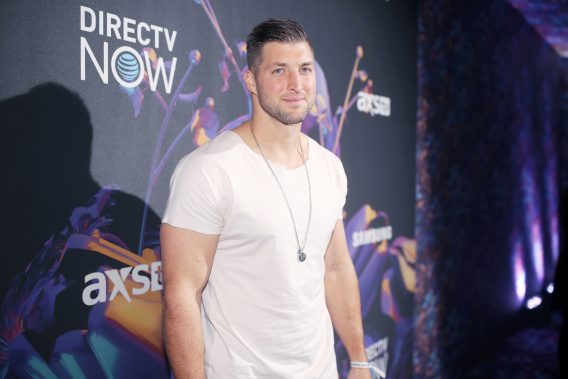 Tim Tebow is an athlete an author, now he is adding filmmaker to his resume.
The Heisman Trophy-winning football player turned baseball player is executive producing the faith based film Run the Race. The plot of the movie centers around two high school brothers who have to deal with the death of their mother and their father abandoning them as a result.
One brother named Zach earned a college scholarship to play football but suffered an injury. Zach's brother David decided to pursue track in an effort to save their family and runs toward God in the process.
While this is not the first script that Tebow has come across, he explained why it was the one that he pursued.
"I've received a lot of scripts over the years. But I haven't always wanted to be in filmmaking," he told USA Today. "I want to do the right films, films that will encourage or inspire or move people."
The movie stars Mykelti Williamson, Frances Fisher, Tanner Stine, Evan Hofer, Mario Van Peebles and former NFL star Eddie George. George explained the impact of sports in movies.
"Sports really is a microcosm of how life is. Somebody's going to deal with adversity," he said in The Hollywood Reporter this week. "Somebody's going to deal with loss. Somebody's going to deal with pain. Somebody's going to deal with victory and success. I think this film reflects that."
Tebow revealed why he believed people's lives will be impacted by his first film project.
"This is a story about overcoming the hard issues of life, about the power of sacrifice, the power of family and the power of forgiveness," Tebow told THR. "I love being a part of a project like this because it will impact lives."
The premiere date for Run The Race has not been released at press time.
(Photo by Christopher Polk/Getty Images for DirecTV)