Here's What To Expect From T.D. Jakes Seven Deadly Sins Movies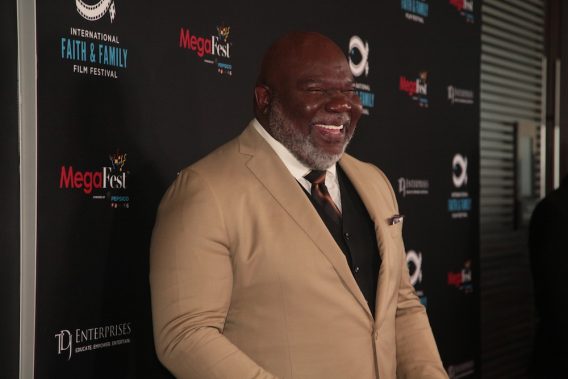 Bishop T.D. Jakes is making movies about the seven deadly sins starting with lust envy and greed.
Jakes, the senior pastor of The Potter's House Church in Dallas, Texas, is teaming up with Lifetime to bring author Victoria Christopher Murray's Seven Deadly Sins book series to life.
After teaming up with Lifetime for the original movie Faith Under Fire which premiered earlier this year, viewers will witness some more collaborative efforts between the preacher and network next year.
Jakes is readying three movies based off of Murray's first three books in her series – Lust, Envy and Greed. The pastor, author and filmmaker is executive producing the three films along with Derrick Williams and entertainment reporter Shaun Robinson.
The movie Lust will follow a woman named Tiffanie who is preparing the wedding of her dreams with her fiancé Damon King. When one of Damon's old friends Trey comes into their lives and tempts Tiffanie, the couple's world gets turned upside down.
In Envy, the film centers around a mother, wife and successful public relations professional named Gabrielle. However, Gabrielle soon discovers that she has a half-sister named Keisha who wants more than just to build a relationship. Keisha wants to take over Gabrielle's life.
Greed, the third film, is expected to premiere with the other two films next year. The main character is Zuri who has a struggling artist boyfriend but sees other the possibility of financial gain with powerful men who take an interest in her.
However, it seems Zuri may have to compromise more than she bargained for to obtain the life that she wants, according to a synopsis released by Lifetime. The three films backed by the network are a part of the 75 movie titles that Lifetime is rolling out in 2019.
For more information, feel free to visit https://www.mylifetime.com.
(Photo by Peter Larsen/Getty Images for MegaFest 2017)