Here's Our Top Picks For the Woman Yelling at a Cat Meme
by Ambo TV | 3:06 pm, November 8th, 2019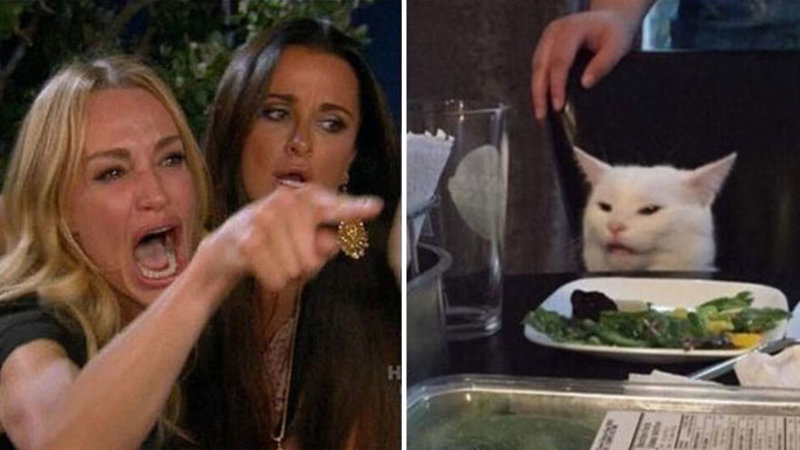 If you've been on social media the last few days then you've seen the ubiquitous meme of a woman yelling at a cat. It is a mashup of a screenshot from The Real Housewives of Beverly Hills cast members Taylor Armstrong and Kyle Richards next to a picture of Smudge the Cat, who has an expression on its face that's a mixture of confusion and shade.
Although the slew of memes that appeared this week seem to come out of nowhere, this is actually a resurgence of a meme first made popular in June.
While we're not sure why the cat came back, we just know that we are very happy that it did. This meme has had us cackling all week long.
So here are some of our favorite ones: