Here's How Tori Kelly Reacted To Unexpected First Two Gospel Music Grammys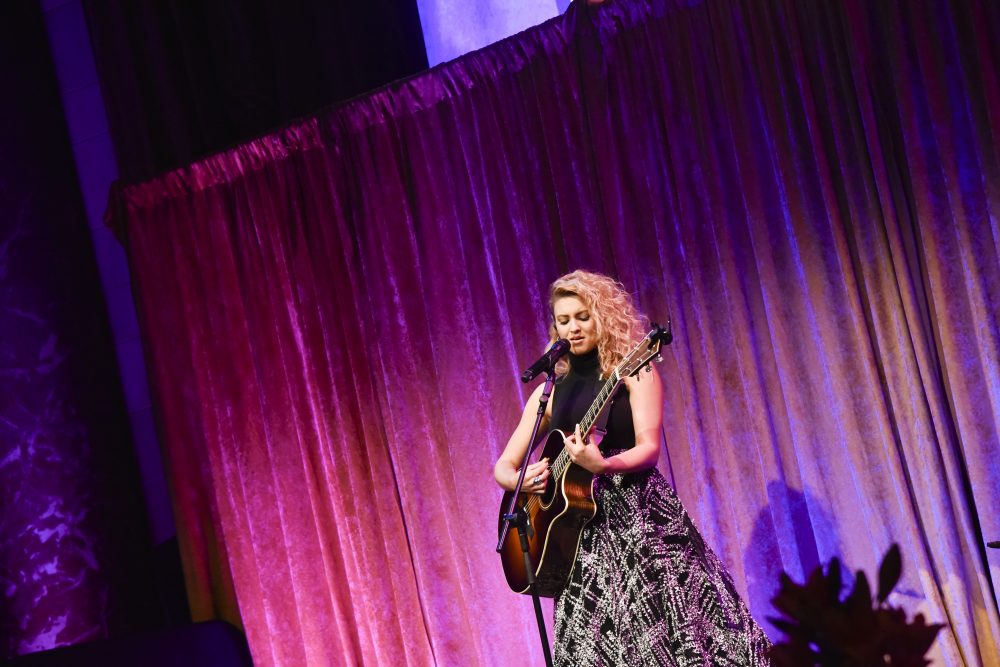 Tori Kelly didn't expect to win two Grammy Awards on Sunday but when she did, it was a sentimental moment.
Tori, 26, accepted two Grammys for Best Gospel Album and Best Gospel Song, which she had been dreaming about since childhood. When accepting the award, Kelly remembered the days when she watched the show from home as a little girl.
"I kinda went back to when I was a little girl watching the Grammys, and I wasn't expecting to have this, but they said my name and I was like, wow, I've been dreaming about this moment since I was a kid, you know, wondering if it will happen, when it will happen, and so I immediately got emotional," she revealed. "I just remembered, as a kid, there were a lot of doors that closed. I've been doing music since I was like 12 years old."
The singer couldn't help but reminisce about those times when she had to deal with rejection.
"And so, just thinking back on all those times that I was rejected and had the door closed in my face," she said.
With that said, Tori dedicated the award to little girls who may know how she felt.
"This is for any girl who's going through that and feels that they're not good enough," she said. "That's the immediate thought that came into my head."
Tori previously spoke to Vibe Magazine about the low expectations she had when putting out her first gospel album, Hiding Place as a pop singer.
"When we decided to put out a gospel album, I set my expectations kind of low, because I figured this might not be what everybody's used to, not everybody believes in the same things," she said. "I wasn't expecting anything would come from it, but the fact that people are listening and loving this special piece of work, piece of content that Kirk (Franklin) and I made, it's really humbling and awesome."
(Photo by Kris Connor/Getty Images for Project Sunshine)