'HAHN' Actress Angela Robinson Reveals How College Pastor Changed Her Life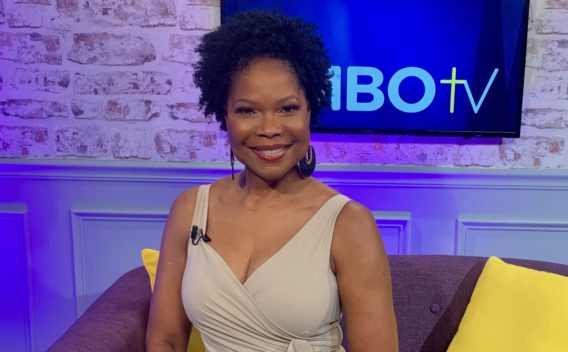 When the cameras stop rolling, Angela Robinson isn't the villainous Veronica Harrington that she plays on the Tyler Perry drama "The Haves and Have Nots."
She is a wife, mother, and woman of God who keeps a tight bond with her college pastor. After giving her life to God at the tender age of 16, the actress went to a conservative church that didn't welcome things like dancing, makeup, and women wearing pants. Robinson, who knew she wanted to be an artist, felt conflicted about how to merge her faith and passion.
Everything changed when Robinson crossed paths with Pastor Helena Barrington while a student at Florida A&M University. Barrington showed her how to use her artistic talents and honor God.
"I got to college and I went to this evangelist who was having a service on campus. I went and I walked in, she was sitting there playing the piano with makeup and pants on," Robinson recalled. "I actually went to speak with her and she blessed me so much by just her presence, and started asking me what I wanted to do with my life, and what I felt that I was purposed to do. She recommended that I read 'In Pursuit of Purpose' by Myles Munroe."
Along with the book written by the late Bahamian pastor who died with his wife in a plane crash in 2014, Robinson explained how the pastor guided her to pursue purpose instead of fame.
"It changed my whole life and she's still a part of my life today. She's very much a mentor," Robinson said. "She was the first person to start a Christian school of the arts. She actually taught me what a great gift it was from God to create but what a great responsibility it was as well."
For the Broadway actress, she now sees that being an artist is not contrary to her faith, but a high calling.
"I do believe being an artist is a high calling. It's not to be taken lightly. When you're trusted to create something, you're doing exactly what God did by creating us. And so, when you're trusted by God to be a creator, then it is a high calling."
You can catch Angela Robinson on Tuesday nights on the OWN network Tuesday nights and 9 p.m. To watch her full interview, click on the video below.
(Photo: Ambo TV)