Grammy-Nominated Singer Jamie Grace Welcomes Baby Girl!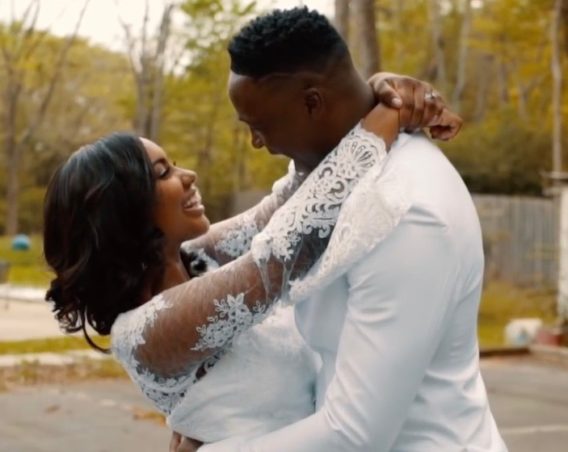 Fans of gospel singer Jamie Grace finally learned her daughter's name this weekend: Isabella Brave Harper Collins.
On June 7, Grace and her husband Aaron Collins welcomed their new bundle of joy at 9:27 pm.  After taking some time to be privately introduce to close family and friends, Isabella made her public debut.
The YouTube star couple took to Instagram to share pictures of their daughter on Sunday, while also expressing their love of their little girl.
"Isabella Brave Harper Collins 💜 Born June 7, 2019 – her due date – at 9:27pm. Exactly 7 pounds, 20.5 inches and every bit of lovely," wrote Grace. "With two middle names like her Southern mama and deep brown eyes like her charming dad, she is oh so loved more than she will ever know."
Grace first announced the birth of her daughter on Saturday when she posted a pre-recorded video she made two weeks prior to giving birth.
"I JUST HAD A BABY, Y'ALL! 👶🏽 …our sweet girl was born yesterday and we are absolutely in love," she wrote, "pleaseeeee give us time to use the beauty of FaceTime and more to introduce her to our grandparents, cousins, friends and more across the US before we share photos, her name and more 😉💜 you guys are wonderful and we are SO grateful for the support and love. WE LOVE YOU!
While Grace and her husband have been public about many aspects of their lives, including Grace's Tourettes syndrome, ADHD, OCD, and anxiety, they chose not to share their daughter's name until after she was born.
"when people ask us our daughter's name… 👶🏽😂🤷🏽‍♀️we decided to have a public wedding, we have YouTube accounts with weekly vlogs," Grace explained in a previous post.  "some things we're keeping in the family for a little bit 💜🤓 can't wait to share this little one's name with y'all upon her arrival in the next 4-74759 weeks."
Grace and Collins were married in April of 2018 and announced their pregnancy six months later. This is the first child for both.
(Photo: screengrab)