Grammy-Nominated Gospel Singer Troy Sneed Dies From Coronavirus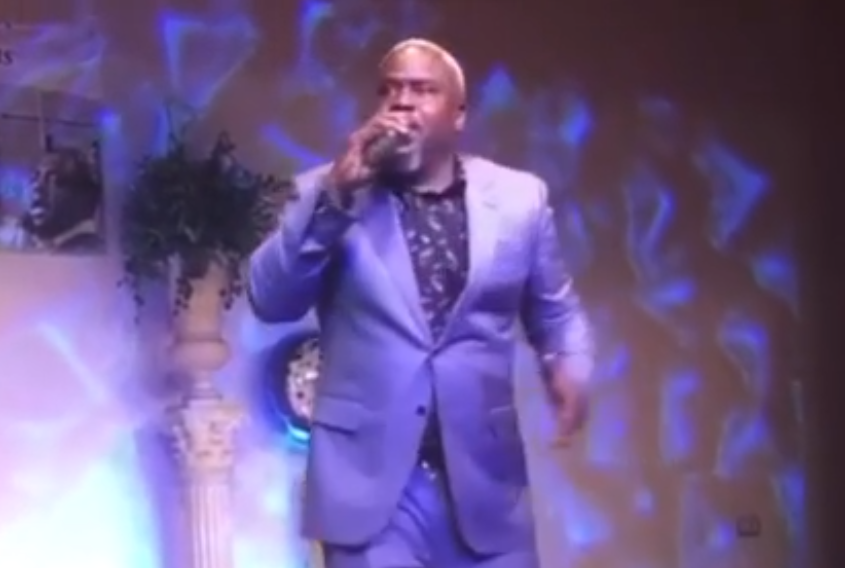 The gospel music community is morning the loss of Grammy-nominated singer Troy Sneed who died yesterday from the coronavirus in a Jacksonville hospital. He was 52 years old.
"Troy was like a brother to me," Mike Chandler, CEO of Rejoice! Musical Soul Food radio network  stated. "He was a businessman. He was a husband; he was a father. He was an industry leader, so it's not just my loss it's a loss to the whole industry. He was one of the most talented men in our industry, but more importantly Troy was a good person and he did a lot of good work. The world is going to miss him."
The Florida native originally dreamed of playing in the National Football League. However, after several injuries, he changed course to focus on education and music. He attended Florida A&M University in Tallahassee where he majored in Education and minored in music. It was at FAMU that his musical abilities were nurtured and this would later lead to a successful career in the gospel industry.
Sneed eventually became the Assistant Minister of Music for the renowned Georgia Mass Choir for 10 years. In this position, he performed and arranged music on their albums and appeared with them in the 1996 film "The Preacher's Wife," starring Denzel Washington and Whitney Houston.
In 2003 he and his wife Emily founded their own record company, Emtro, and released several projects under that label. The "Lay it Down" singer had several hits as an independent artist, including "My Heart Says Yes" and "Work It Out." His last album, All My Best, which was released last year, featured twelve of his greatest hits.
On social media, other gospel artists mourned his loss and paid tribute to his legacy.
"This hurts… Every time we crossed paths he was the same. Kind and encouraging!!! Man… 🤯😔 The Gospel Industry has lost another one… #RestWellSir," wrote singer Keyondra Lockett.
"The Gospel community has lost a superb talent in Troy Sneed. Keep his wife @emily.sneed, family, friends and everyone who was blessed by his music in prayer! 🙏🏽#TroySneed #RIP #Prayers," music producer Kurt Carr wrote on Instagram.
Singer and friend of Sneed, James Fortune posted a video of Sneed performing, with a moving caption underneath.
This hurts. @troysneed you were a brother and a friend. You're already missed. I wish I could call you right now. I'll never forget the impact you had on my life and ministry. Thank you for all the advice and support. I can't believe this man. Praying for your wife Emily and beautiful family. 🙏🏽😢 #covid19 #troysneed
Sneed is survived by his wife of 27 years and their four children, Troy Jr., Evany, Trey and Tyler.
(Photo: via screengrab)