Gospel Legend Shirley Caesar to Guest Star on 'Sunday Best'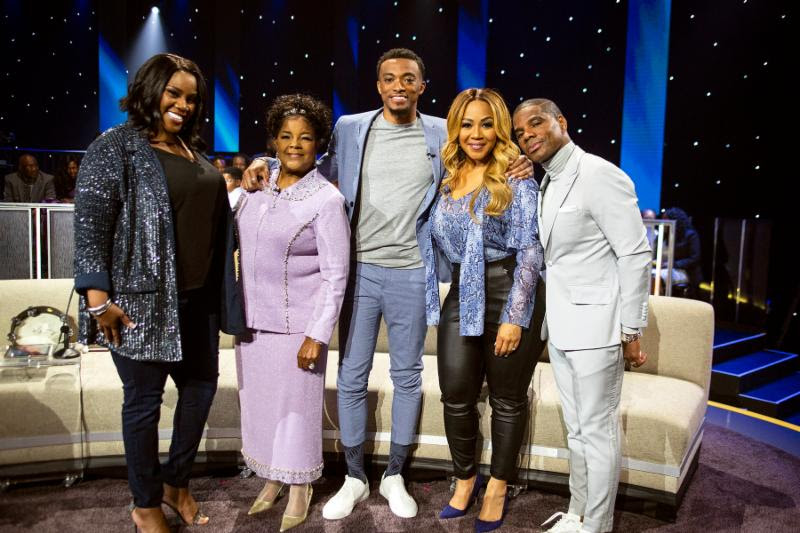 Season 9 of the hit BET show 'Sunday Best' has come down to the final four contestants. This week gospel legend Pastor Shirley Caesar will help them "take us to church" when she performs live and serves as a guest judge.
In a video preview posted on the show's Instagram page, Caesar can be seen delivering a high energy and powerful performance that audiences have come to love.  She also grabs a tambourine as she watches the contestants perform.
'Sunday Best,' the nation's top gospel competition, has launched the career of singers like LeAndria Johnson, Amber Bullock, and Tasha Page-Lockhart.
Each week contestants are tasked with performing songs around a particular theme. The theme for this Sunday is taking them "back to where it all began… the church." The hopefuls will travel to a local church to lead praise and worship, then perform a traditional hymn live on stage.
In previous seasons, only a three-person panel gave feedback while judging the singers. However, after taking a four-year hiatus, the show mixed things up a bit.
Now, after each guest artist performs he or she has the option to sit alongside the three judges to provide guidance to the budding singers. The three-judge panel for this season consists of gospel singers Erica Campbell, Jonathan McReynolds, and R&B vocalist Kelly Price.
With powerful guest performances like we saw last week when Season 3 winner Le'Andria gave an emotional rendition of "Deliver Me (This Is My Exodus) with Donald Lawrence and the Tri-City Singers, we have high expectations for the Queen of gospel music.
Tune in to BET this Sunday at 8pm ET/PT to watch!
(Photo: BET Networks)