Epic Stage Production 'JESUS' Coming to Theaters This Easter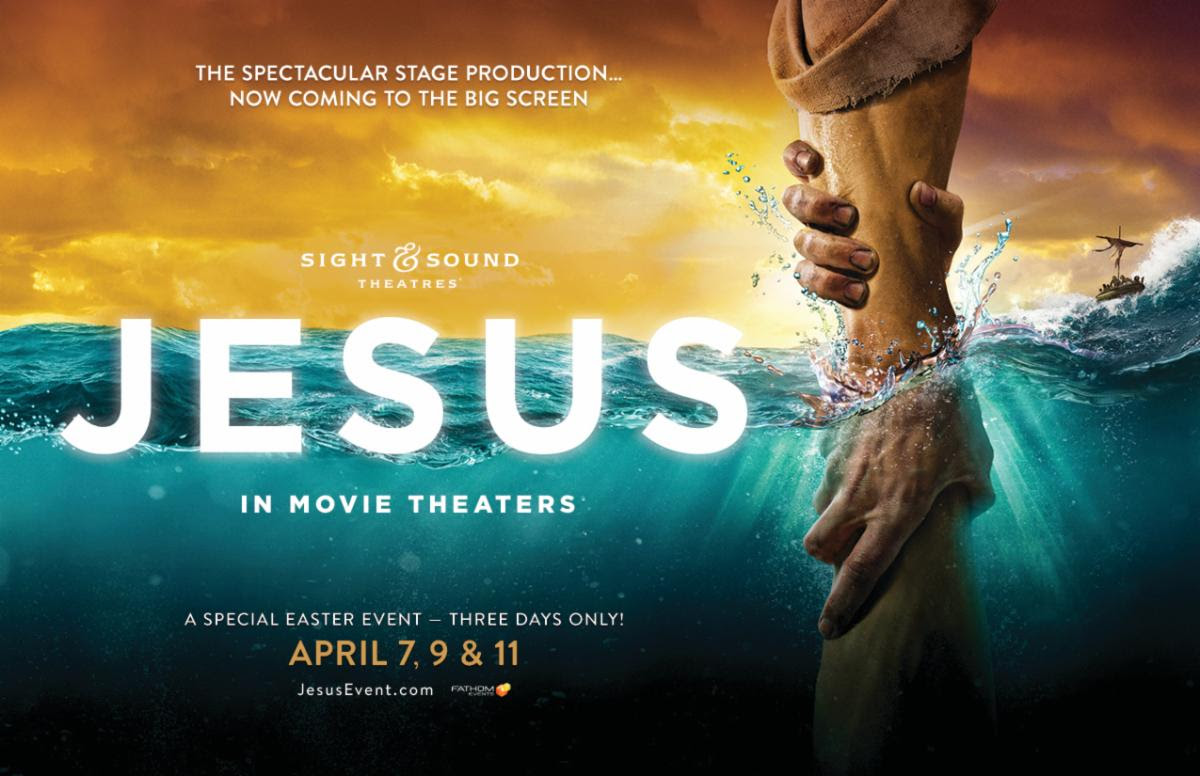 For three nights only, audiences will be able to experience the incredible stage production of JESUS in movie theaters. This special nationwide evident is set to occur the week leading to Easter 2020 on April 7, 9, and 11.
JESUS is an action-packed musical stage adventure that retells the life and ministry of Jesus. It has already been watched by more than a million people at the Sight and Sound's theater in Lancaster, PA, and now they want to share the powerful story of the gospel to an even greater audience. That is why Sight & Sound filmed the production in front of a live studio and will team up with Fathom Events to screen the movie nationwide.
"The theatrical productions from Sight & Sound need to be seen by as wide an audience as possible," said Brian Mitchell, president of WTA Media. "Bringing JESUS to movie theaters opens the door nationwide for families to experience this great show."
This is not the first time Sight & Sound has taken one of its theatrical productions from the stage to the movies. In the more than 40 years of bringing biblical narratives to theaters, they have also brought NOAH in 2019, MOSES in 2018 and JONAH in 2017 from the stage to the big screen.
Now, with JESUS, audiences will be able to see the miracles and teachings of Jesus on the big screen this Easter like never before. For Sight & Sound, bringing the story of Jesus to the movies was necessary.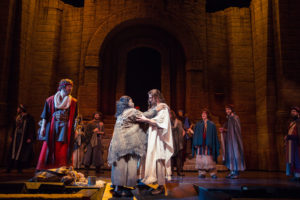 "After more than 40 years of bringing the Bible to life on stage, the epic story of JESUS is one we had to bring to the big screen," said Sight & Sound Chief Creative Officer Josh Enck. "This is the man who challenged the leaders of his time, loved every person he encountered, and changed the world forever."
Fathom Events, who has worked with Sight & Sound on three other productions that went from the stage to the movies, is also excited about the release of JESUS this Easter.
"This is our fourth time bringing a Sight & Sound stage production to cinemas, and with every event we do, they become even more grand," said Katie Sawyer-Stachler, Fathom Events Director of Programming. "We're also excited to bring this particular story to big screens nationwide for families to experience just in time for Easter.
For more information about the event and showtimes, you can visit the website JesusEvent.com. Click on the link below to watch the trailer.
(Photos: Sight and Sound)