Dwyane Wade's Preacher Mother Thanks Him For Buying Her Church In New Commercial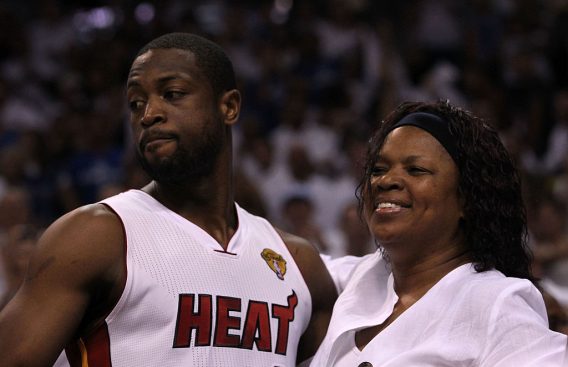 In one of Dwyane Wade's last commercials as an NBA player, the Miami Heat guard's preacher mother, Jolinda Wade, is honoring her son for buying her a church over a decade ago.
In a new Budweiser commercial that premiered this week, a number of people who Wade has helped off of the basketball court shared kind words about him. One of those people is his preacher mother, Jolinda.
"When you bought your mother that church, you don't even understand the lives that you changed," Jolinda told her son in the commercial.
The mother of the famed NBA player who is officially retiring from the game was addicted to drugs for most of his childhood. She did drugs and dealt them, became a fugitive and did some time behind bars.
It was in prison that she started a ministry and had visions of becoming a preacher. In 2008, Wade bought her a church.
Wade, whose mother leads New Creation Binding & Loosing Ministries in Chicago, Illinois previously explained why he felt led to purchase a place where his mother could guide other people in their faith.
"I respect my mother so much, from the life that she used to live and to see her today in the life that she lives. I'm so proud of her," Dwyane Wade previously said during the 2008 opening ceremony of the church. "Everybody thinks I'm the miraculous story in the family. I think she is. I think what I've done means I've been very blessed, but she's been more than blessed. She's been anointed."
The Wade matriarch explained that the experience was like a rebirth for her.
"I feel reborn," said the preacher ahead of her very first service in 2008.  "Matter of fact, I feel reborn every day. There's always something new every day. I just thank God for the experience."
(Photo by Ronald Martinez/Getty Images)