Donald Lawrence Says He Utilizes Psycotherapy In Gospel Music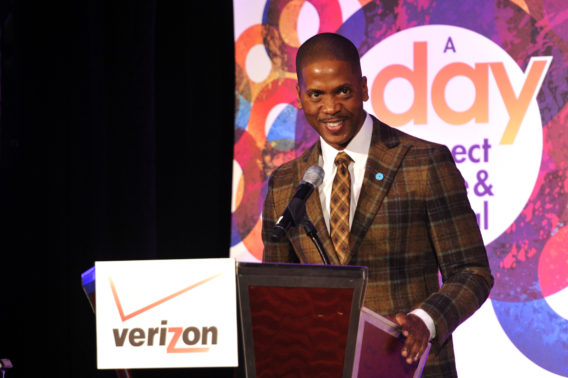 Donald Lawrence is opening up about his approach to creating gospel music which uses spiritual song psychotherapy.
The songwriter, producer, composer, music and choir director discussed the concept in an Instagram post.
"Spiritual Song Psychotherapy (and) Spiritual Lyric Psychotherapy Is a concept I've toyed around with for the last 8-12 years," he revealed. "It's the idea of delivering spiritual psychology/ psychotherapy to (the) listener in song form knowing that repeating a healing phrase over and over will have a certain neurological effect, changing the way the listener speaks and thinks while also changing the way the subconscious reacts to a past challenge 'This Is My Exodus.'"
For over 20 years, Lawrence's music has sought to uplift people in and out of the church community with No. 1 hits like "Encourage Yourself," "Back II Eden" and "The Blessing of Abraham."
In a statement posted to his website, Lawrence explained his musical process.
"It's said that the music you do is where you've lived. What I do isn't contrived," he said. "I don't think in terms of genre or religious perspective. It comes from being honest. I just honor the gift and purpose I was given to touch the world and inspire. And people have paid attention to that."
While Lawrence does not have the powerful singing voice that many people in the gospel music industry are known for, he does have the grace of God that enables him to compose life-altering music.
"Most people think grace is covering sins, but it's also an area of divine enablement," he said. "Some people have the grace to write or sing. I do music. Don't covet someone else's grace; honor yours. And if you honor it, God will allow you to take it to a broader arena."
(Photo by Mike Coppola/Getty Images for Verizon)