Dog Days Movie Stars Christian Actress Vanessa Hudgens
The dog days of summer are well underway and Christian actress Vanessa Hudgens is readying a new role in a feel good family comedy that showcases the season.
The upcoming movie Dog Days features an ensemble cast with the likes of Hudgens (High School Musical), Eva Longoria (Desperate Housewives), Nina Dobrev (The Vampire Diaries), Ron Cephas Jones (This Is Us) and Finn Wolfhard (Stranger Things). However, the real stars of the movie are the loveable dogs that cause the paths of 12 humans to cross in Los Angeles, Calif.
The trailer for the film gives viewers a glimpse of some hilarious moments that dog owners can relate to like moody canines who could probably benefit from therapy to runaway pooches. Dogs have brought families together in movie theaters for decades with films like Beethoven in the '90s and all of its spinoffs.
Pet lovers can find a range of movies on Netflix that center around dogs. Still, there hasn't been a film that brings dog loving families together in theaters since the 2008 comedy Marley & Me.
Ken Marino, the director of Dog Days, describes the upcoming romantic comedy and family film as a mix between Marley & Me and Love Actually.
Earlier this year, Marino told People that he wanted to use his love for dogs to bring a feel good film to the masses during tough times.
"The world is a really hard place right now to deal with every day. I wanted to dive into a movie that would make people feel good for a while," the director. "And I am sucker for dogs."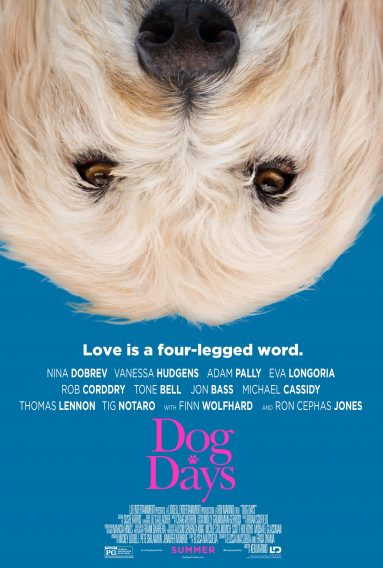 Hudgens, the 29-year-old Christian actress, stars in the film as a barista named Tara who becomes inspired to rescue a dog. When Hudgens isn't acting in movies or making music, she has been known to frequent Hillsong Church in Los Angeles.
The entertainer grew up as a Catholic but explained how the popular Pentecostal church was able to help her focus on her relationship with Jesus Christ in a new way.
"It feels like Arcade Fire — it's epic like that," Hudgens previously told the New York Times about the church's worship band called Hillsong United. "They really focus on you having your own personal relationship with Jesus, which is wonderful."
Fans of Hudgens can catch her in Dog Days which is due in theaters on Aug. 8. Check out the trailer for the film below.