DMX Begins Week Praying At Kanye West's Sunday Service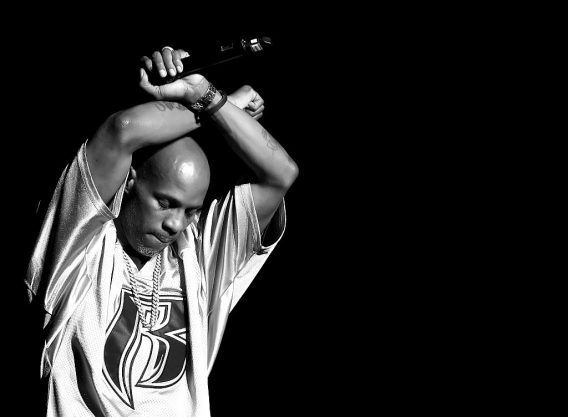 Rapper DMX began his week leading prayer during rap mogul Kanye West's Sunday service event.
Each Sunday, Kanye and a full choir remix gospel songs with some of the rapper's beats. This week, DMX attended the invite-only event and Kim Kardashian West tweeted a video of him praying.
"I am blessed and highly favored by You. I'm the object of your affection," he said. "Your favor surrounds me as a shield and the first thing that people come in contact with is my favored shield. Thank you that I have favor with you and man today."
He continued glorifying God for blessings and opportunities.
All day long people go out their way to bless and to help me," DMX said. "Doors that were once closed are now open for me."
The rapper who was born Earl Simmons was released from jail earlier this year after dealing with some tax evasion and probation violation issues. After serving a one-year sentence, DMX is using Kanye's Sunday service to testify about the favor of God.
"I receive preferential treatment, I have special privileges. I am God's favored child," he said. " No good thing will he withhold from me. Because I've got God's favor, my enemies cannot triumph over me."
He spoke out against the devil and declared supernatural increase over his life before closing his prayer in Jesus' name.
" I have supernatural increase and promotion. I declare restoration of everything that the devil has stolen from me," he said. "I have honor in the midst of my adversaries and increase of access especially in real estate…"
A number of people caught wind of DMX's prayer including gospel music choirmaster Donald Lawrence who seemed to approve.
"He sounds as if he's been attending @livingwd @drbillwinston," he wrote on Instagram.
(Photo by Kevin Winter/Getty Images for Live Nation)