Disney's 'Dumbo' Compares To This Biblical Story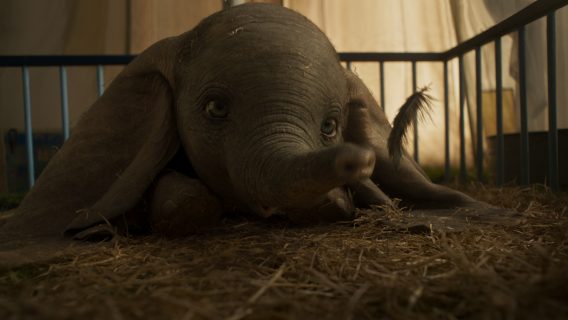 Disney's latest live-action rollout, "Dumbo", is flying into theaters today with an all-star cast and some lessons to teach a whole new generation. Some of those lessons are similar to those that we've seen in another familiar Bible story.
In the book of Genesis, we learn about the story of Joseph. Joseph is an outcast among his brothers.
He is unique because he is a dreamer and his brothers pick on him for that along with the preferential treatment that he gets from his father. In the Tim Burton directed "Dumbo" the protagonist is an elephant who is also treated as an outcast.
In the midst of the trapeze artists, tumblers and jugglers is an elephant with oversized ears. The film centers on circus owner Max Medici (Danny DeVito) calling on former star Holt Farrier (Colin Farrell), his children Milly (Nico Parker) and Joe (Finley Hobbins) to help take care of newborn elephant Dumbo.
Dumbo's ears make him stand out and others make fun of him for them. However, those same oversized ears garner attention when people realize they help him fly.
Dumbo's ears attract V.A. Vandevere (Michael Keaton), who wants to bring the elephant to his over-the-top new entertainment venture, Dreamland. However, the opportunity doesn't turn out to be everything he expected.
In the same way that Dumbo's ears are garner ridicule, they also attract positive attention when people realize how they can benefit from them. Joseph experienced a similar fate with his dreams that drew the anger and ridicule from his brothers.
However, that same gift of dreaming brought him from the pit that his brothers threw him in, to the palace. The film is filled with a number of lessons including the golden rule found in Matthew 7:12, "do unto others as you would have them do unto you."
"Dumbo" is currently in theaters.
(Photo: Disney Enterprises)