Denzel Washington Received Prophecy That He Would Preach God's Message!
by Dean Windsor | 11:54 am, July 1st, 2019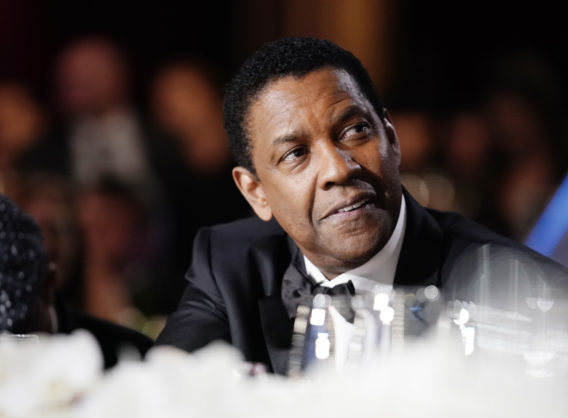 Denzel Washington is undeniably one of the greatest actors of our time. With two Golden Globes, one Tony, and two Academy Awards, his peers obviously feel the same. 
But before he ever won any of these prestigious awards, he received a prophecy foretelling the significance of the work he was to do.
"I speak now and I'm doing what God told me to do from the beginning," Washington told The Gospel Herald. "It was prophesied that I would travel the world and preach to millions of people. It was prophesied when I was 20. I thought it was through my work and it has been."
In considering Washington's films, one can't help but wonder if his choice in characters has been meticulously and well thought out according to God's plan prophesied to him. 
In grade school, I remember watching Glory.  The movie followed the pivotal role African American soldiers played in the Union Army during the civil war, an often a neglected story in the telling of our history. This is where I was introduced to the magic and divinely inspired performances of Denzel Washington. 
Even though some of his roles like the insanely crooked cop in Training Day, or a drug kingpin in American Gangster may leave you cringing at the gratuitous use of foul language and violence, there is still a godly lesson in both films. Denzel plays the bad guy, and it never works out for him in the end. Evil never wins. 
In his newer films like The Equalizer 1 & 2, he plays a man that protects the innocent and gives the bad guys a taste of wrath. 

No matter what his role is, he makes sure to protect the message he has been tasked to share with others.
"My mother said to me when I was 59, she said, 'Denzel, you do a lot of good. You have to do good the right way and you know what I'm talking about,' " Washington recalled. "I don't drink anymore, I don't do any of those things. I'm all about the message, to the degree that I know it, and I'm unashamed and unafraid to share it!"
These sentiments are echoed in his now viral speech "Put God First." You can watch the full speech below.
(Photo by Erik Voake/Getty Images for WarnerMedia)