David and Tamela Mann's Grandchildren Survive Near Fatal Car Accident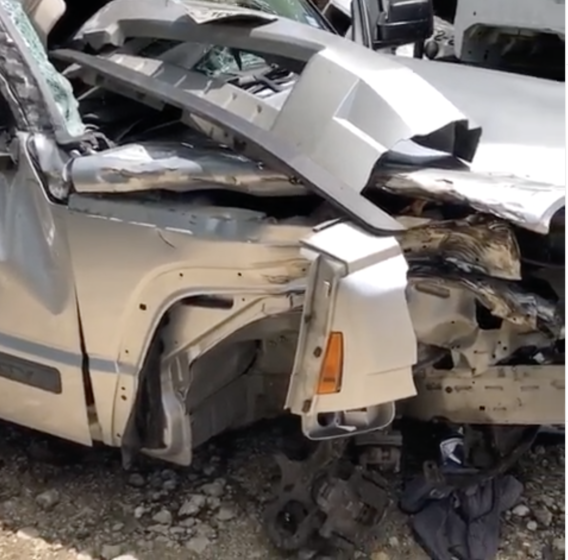 David and Tamela Mann are thanking God after their grandchildren survived a nearly fatal car accident with only minor injuries. 
On Tuesday the gospel power couple took to Instagram to share their testimony and post the shocking image of the mangled wreckage.
"God Is truly real," the Mann's wrote, "Yesterday the grandkids were in an accident and all I can say is THAT BLOOD STILL COVERS. This is why we always keep our kids and grandkids lifted in prayer."
The Us Against The World authors are the parents of five children, two of which they had together, and have twelve grandchildren. While they did not specify which grandchildren were involved in the accident, they did thank Jesus for protecting their family. 
"THANK YOU JESUS ALL WALKED AWAY they are a little bruised and broken but they are here. Can't thank Jesus enough," they wrote on social media.
The next day the Mann's continued to express their gratitude about the safety of their family and their belief in the power of the blood of Jesus to protect.  In a video showing a close up of the totaled SUV, they wrote in the caption, "Can't thank God enough for the miracle #thebloodstillworks."
In both posts, comments of support flooded in as others joined in thanking God for the miraculous event. 
Actor and former The View co-host Sherrie Shepherd wrote, "thank god everyone is okay."
"For every note you sang, every prayer you prayed, every good word you ever spoke to someone, everytime you encouraged a heart, it was stored up for this moment," commented singer Lexi Allen.  "Serving God pays off!!! @davidandtamela."
CEO and founder of Gospel Artist Entertainment, Aldren McCullar also responded, "LISTEN!!!! God Had his angles in full force covering and protecting!!!!!!"
(Featured Photo by Moses Robinson/Getty Images for Neighborhood Awards; Article photo via screengrab)