Could Kanye West Be Teaming Up With 112 Singer To Help Bring Youth To Christ?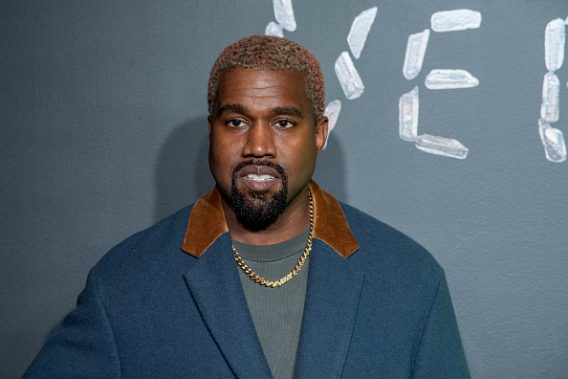 Kanye West and R&B music veteran Marvin "Slim" Scandrick may be using their voices to bring the youth closer to God.
At least that's what Slim from the R&B group 112 told TMZ this week. According to Slim, he and Kanye have been speaking about making Christian music together.
"We talked about a lot of things. There was a situation that's going on spiritually that he's involved himself in as far as church going on," Slim told TMZ. "It was kind of like the way I was raised. I was raised non-denominational."
If Slim and Kanye teamed up, the singer spoke about what that could mean for the youth who need to know God.
"You could take music that's going on right now and you change it and you put, you know, the Lord, Jesus, you know, make it Christian," he said. "And it kind of draws the youth to church."
Before the 2016 release of his seventh studio album, The Life of Pablo Kanye expressed interest in making a gospel album. He called the 2016 project "a gospel album with a whole lot of cursing on it," during an interview with radio host Big Boy.
"I'm tryna open up hearts, minds," the rap mogul said. "It's the gospel according to 'Ye. Not exactly what happened in the Bible, but it's a story of this idea of Mary Magdalene becoming Mary."
Fast forward three years, Kanye and his wife Kim Kardashian have been hinting about the rapper's Sunday Service project where he records music with a gospel choir.
When appearing on his mother-in-laws Kris Jenner's talk show Kris in 2013, West revealed that he identified as a Christian.
"I'm a Christian and I just wanted to always let people know that's what's on my mind," he said. "It's important to me that I grow, walk and raise my family with Christian values."
(Photo by Roy Rochlin/Getty Images)