Chris Pratt Can Relate To Daniel Fast Struggles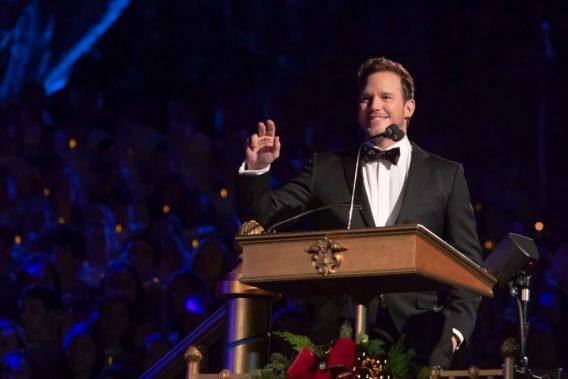 Chris Pratt is starting his new year like countless believers across the U.S.– with a Daniel fast.
The 21-day fast is done corporately in a number of churches in the month of January. The fast which is inspired by Daniel 10 consists of eating only fruits, vegetables and whole grains while spending intentional time in prayer.
Pratt, the star of the upcoming Lego Movie 2, shared his own fasting journey on social media.
"Chris Pratt here. Day three of the Daniel Fast, check it out, it's 21 days of prayer and fasting, and it's going to coincide also, coincidentally, with the 'Lego Movie 2' junket," he said in a recent video posted on his Instagram story. "So, when you see me, I'll probably be hallucinating."
The Hollywood actor has been vocal about his faith for some time and insists that others in his industry are not against him being outspoken about it.
"I think that there's this narrative that exists out there that Hollywood is anti-Christian or anti-religious, but it's just not the case," he told the Associated Press last year. "They are kind of not anti-anything."
Pratt has become an action star over the past five years in film franchises like Guardians of The Galaxy and Jurassic World. The actor uses his platform to do more than just stick to a script.
He also chooses to publicly share his faith.
"It is an authentic thing for me," he said. "That kind of message it might not be for everybody but there is a group of people for whom that message is designed…For me it's authentic to be pro-Christian, pro-Jesus."
The actor previously spoke to Esquire magazine about how he came to know Jesus as a  teenager living in Hawaii. When he sent his friend in a store to buy alcohol, a stranger approached the young Pratt with the word of God.

"He was like, 'I stopped because Jesus told me to stop and talk to you. He said to tell you you're destined for great things,'" Pratt recalled. "My friends came out, and I was like, 'Hey, I'm gonna go with this guy.' I gave my soul to Jesus within, like, two days."
(Photo: Joshua Sudock/Getty Images)