CeCe Winans' New Song Inspires Her First Christmas Production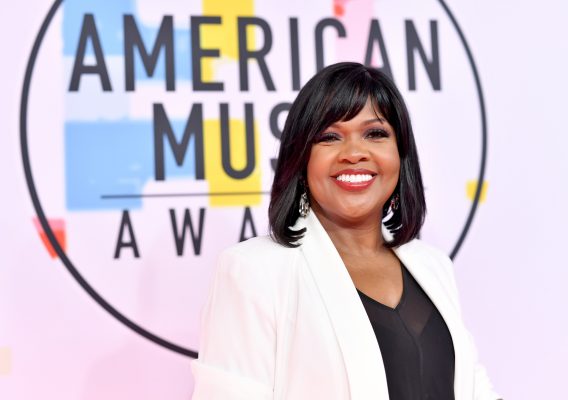 Pastor and gospel singer CeCe Winans is combining both aspects of her career for her church's very first production this weekend.
Winans and her son Alvin Love III collaborated on her latest project, Something's Happening: A Christmas Album. The album features the single "It's Christmas" which was written by Alvin for his mother.
The song has inspired a new production that will debut at the Nashville Life Church this weekend. Tickets have been sold for $10 and will be used toward community outreach during the holiday season.
"I'm so excited about Nashville Life's first Christmas production," Winans said in a statement obtained by Ambo TV.
The production will take place on Dec. 7 and Dec. 8 at 7:30 p.m. Winans has been excited about promoting her Christmas album that served as inspiration for the production. In a previous interview with Billboard, Winans described the song with a Motown feel.
"I think that one really has a chance to be a standard. It's happy, and I love the lyrics," she said. "It's really talking about what we go through at Christmas, but it focuses mainly on the joy of it all. Sure, we're frustrated with the long lines (at stores) and all that, but that's just part of the celebration. Everything about that song I love."
In a previous interview with Gospel Guru she explained her intention for the project.
"I'd love for the world to be reminded of the true meaning of Christmas and that is Jesus. My prayer is that this project will remind people of that and that it puts them all in the holiday spirit," she said. "I recorded this album with that intention in mind and so I pray that it resonates with each and every listener."
Winans revealed that even the title of the project was inspired by the birth of Jesus Christ.

"The title of the album is 'Something's Happening' because when Jesus came, something amazing really did take place," she explained. "He brought us everything that we need."
(Photo by Emma McIntyre/Getty Images For dcp)