Can You Learn Scripture Through Mobile Gaming? Lightside Says Yes!
by Dean Windsor | 2:05 pm, June 18th, 2019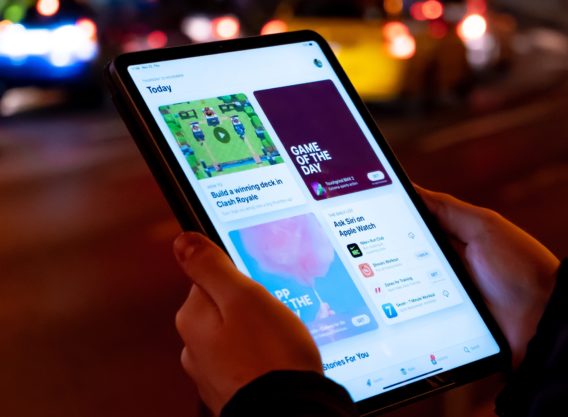 Let's start by being honest with ourselves. We all have at least 1 or 2 of those time killing apps on our phones that we play in our moments of boredom.
You've probably thought to yourself after the 1,082,009,823 time of crushing a piece of digital candy that maybe your time can be spent better. Well, you're right.
A Christian gaming company called "Lightside" is creating Christian based mobile games to help reclaim that wasted time for God.
According to their website, one of their core values is the belief that "Entertainment should be a reflection of God's glory – enriching, exciting, and excellent all at once."
Their newest game "Stained Glass" is a classic matching game where the objective is to match 3 or more like objects or colors to clear a board. These kinds of matching games are derivatives of the game Shariki, written in 1988 by Russian developer Eugene Alemzhin. (You're welcome for that piece of gaming trivia that you can use at some point in your life to impress the heck out of someone).
Stained Glass offers God's Story through the completion of each set of 5 stages. Once you complete 5 stages, you earn another piece of the story, which is told through awesome animation.  I'm only on level 6, but I'm totally into it and looking forward to completing the story.
It's a free app for both Apple and Andriod market, so there's really no reason to not at least check it out.
Lightsides' other game is "Journey Of Jesus" and it is geared toward children. This is a browser-based game that can be played by direct link, or on the Facebook game center.
"Journey of Jesus: The Calling" has been featured in Fox News, Time Magazine, Entertainment Weekly, and MSNBC, as the world's first video game about the life of Jesus. It's a cool game that tells the story of Jesus by letting the user explore Israel, interact with Jesus and the Apostle, and witness Jesus' miracles.
Boasting 4 million players, Lightside hit a home run with this fun and easy game that teaches kids about Jesus without sucking up a huge chunk of time.
For more on Lightside games and what they do, check out their website!