Brandon Micheal Hall Reveals Challenge Playing An Atheist On 'God Friended Me' (Interview)
Brandon Micheal Hall is opening up about the challenge that he was presented with when he took on the character of atheist Miles Finer in the new CBS drama God Friended Me.
While Brandon, 25, was raised in church with a preacher mother, so was his character Miles whose father Rev. Arthur Finer leads Trinity Church in Harlem, New York. However, Brandon admits that his character's decision to stop believing in God proved to be challenging for him.
"The biggest challenge is literally playing someone who doesn't believe in God. That was the biggest challenge for me … to wrap my head around that idea and to wrap my head around the circumstances that Miles has been going through," Brandon told Ambo TV recently. "So for me it took a moment of me actually making the uncomfortable feel comfortable."
Even though he is not an atheist like his character, Brandon does admit there are similarities between he and Miles.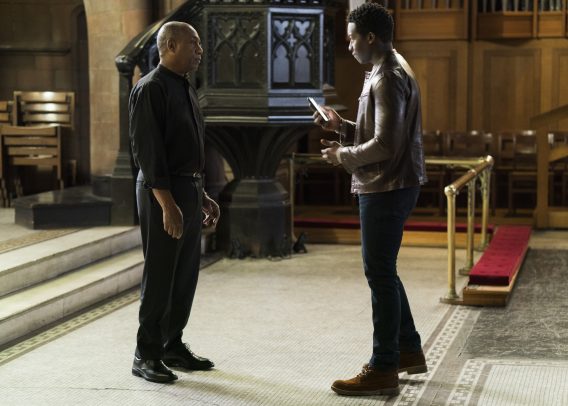 "The parallel between me and Miles is that we both grew up in the church. We both come from a family that is very, very focused and driven by the word of God," the actor said. "So we have this background but we're also very curious, we want to know more about it. We want to go deeper and deeper into the text and actually understand what it means."
According to Brandon, he and Miles are on a faith journey.
"So I'm able to take this side by side journey with Miles to discover who God is and what faith is for ourselves," he told Ambo TV.
You can catch Brandon Micheal on God Friended Me each Sunday at 8 p.m. on CBS. Ambo TV will be releasing exclusive video interviews and articles about the God Friended Me series each Sunday.
Follow us on Instagram, Twitter, and Facebook to stay up-to- date on our God Friended Me coverage.
(Photo: Jonathan Wenk/CBS©2018 CBS Broadcasting, Inc. All Rights Reserved)