'Black Panther' Star Letitia Wright Credits God For Acting After Depression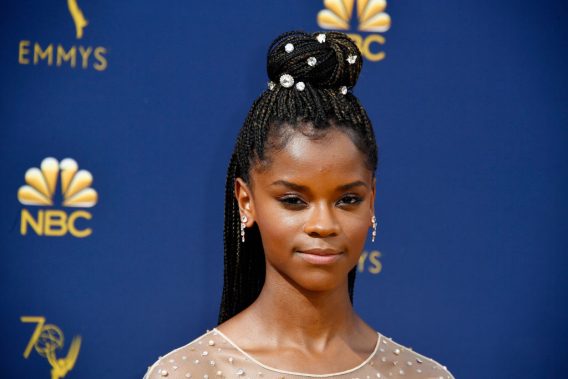 Letitia Wright became a fan favorite for many as Princess Shuri in the blockbuster Black Panther earlier this year, but the Christian actress recently revealed that her mental health struggles almost ended her acting career.
However, Wright says God had different plans for her. In a recent interview with The Hollywood Reporter, the 25-year-old actress said she battled a severe episode of depression in 2015 which caused her to turn down some major film roles. After attending a Bible study, Wright said she came out of a "very dark place" and was willing to focus on her faith instead of acting.
"I wrapped it up and was done with it, happy to do anything that was more chilled," Wright told the publication last week. "But that's not the way God had it with me."
After taking part in some smaller parts in films like The Commuter and Ready Player One, Wright landed her breakout role in Black Panther. Looking back at things, the actress believes God was setting her up for her big break.
"God is just like, 'When I have something for you, it's going to be dope,'" Wright said.
The Guyanese-born British actress previously revealed that she needed to step away from acting at one point because she began to idolize it.
"I was going through a lot, a very difficult time in my life and I just needed to take a break from acting because I really idolized it. So I came off from it and I went on a journey to discover God and my relationship with God and I became a Christian," Wright told U.K. ITV show "This Morning" earlier this year. "It really just gave me so much love and light within myself. I felt secure and I felt like I didn't need validation from anyone else or from getting a part. My happiness wasn't dependent on that, it was dependent on my relationship with God."
Now, she has centered herself in her relationship with God.
"I'm centered in who I am and I'm really grateful. I'm not perfect," she said. "Especially as a Christian you're not perfect. But you're walking everyday and trying to just stay connected and yeah it's helped me a lot so I'm really grateful."
(Photo by Frazer Harrison/Getty Images)