Ben Affleck Reportedly Heads To Church After 30 Days In Rehab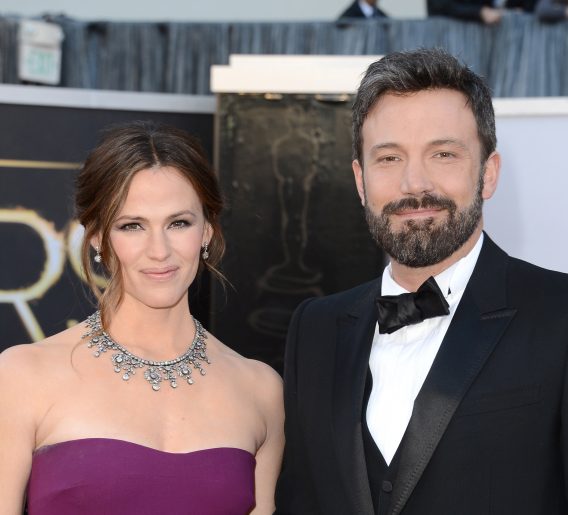 Ben Affleck reportedly celebrated the completion of his first 30 days in rehab by going to church with his family.
The 46-year-old actor initially went to rehab for an alcohol addiction in August, according to PEOPLE reports. Now, the publication is revealing that the "Justice League" actor went to a house of worship with his children and estranged actress wife Jennifer Garner Sunday.
"He went to church on Sunday with his family," a source told PEOPLE. "… He has reason to celebrate."
This is Affleck's third time in rehab, which he reportedly first entered in 2001, PEOPLE reports. In August, TMZ released pictures of Garner arriving to Affleck's home before bringing him to a rehab facility.
"He is seeking treatment," a source told PEOPLE at the time. "He knew he needed help and was vocal about it."
Garner often frequents Community United Methodist Church in Pacific Palisades, Cali with the pair's three children, Violet, Samuel and Seraphina. The actress previously starred in the 2016 faith based film Miracles From Heaven which was produced by minister and Hollywood executive DeVon Franklin and Bishop T.D. Jakes who leads the Potter's House church in Dallas, Texas.
In the film, the actress plays Christy Beam, the mother of a sick child who was miraculously healed after an extremely hard fall from a tree. Garner said starring in the film inspired her and her children to attend church consistently.
"I will say that being around this community, and while I've always gone to church in West Virginia, that when I got back to Los Angeles, I was talking to my kids about the movie and they said, 'Mom you don't take us to church,' and we went that Sunday, and they went today without me," Garner aid in a DeWayneHamby.com video. "That decision was a direct gift from this movie and for that I'm very grateful."
(Photo by Jason Merritt/Getty Images)