August Alsina Seeking God Through Struggles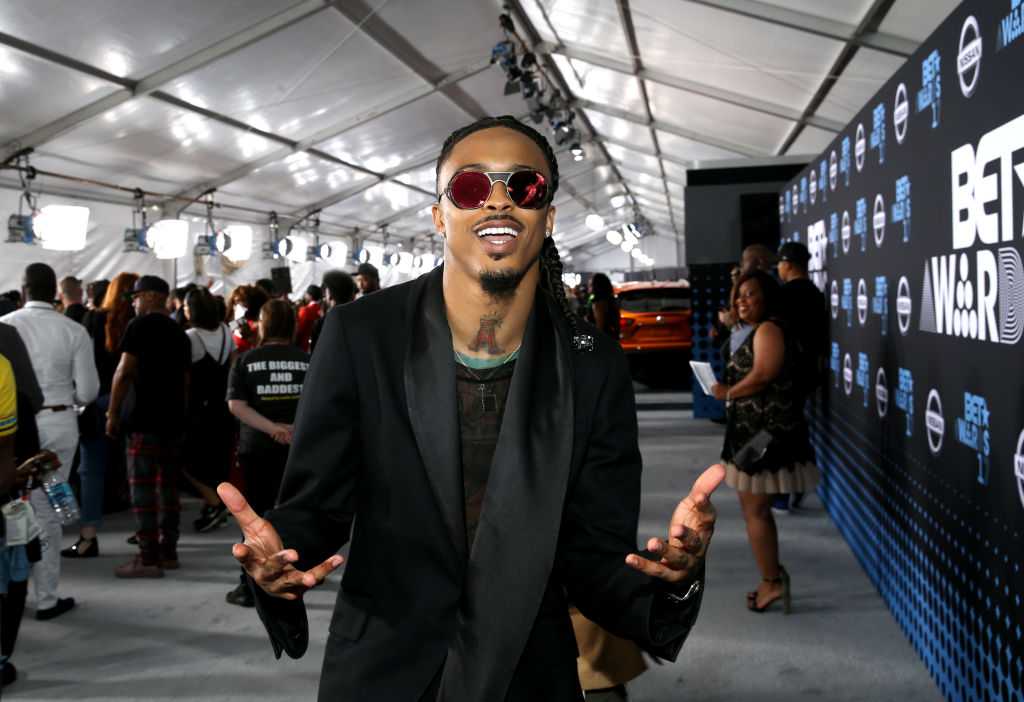 For years, R&B singer August Alsina has publicly shared his struggles with depression and autoimmune issues.
In an emotional new interview, the 26-year-old crooner shed some tears when speaking about his happiness. However, he vowed to find God through that pain.
"I'm going through my process. I'm going through my journey, and I'm not looking for any sympathy, because I know that God has me even when I feel that God doesn't," he said in an interview posted on The Shade Room."I know there's certain things you can learn about God through suffering."
Alsina is no stranger to suffering. In December his sister died from cancer which left him as the caretakers of his three nieces. He isn't taking that responsibility lightly.
"And while I'm suffering, and while I'm watching my nieces suffer who are my kids now, to hear them tell me 'I want my mother and I want my father' and them seeing me as a person who can always fix something for them and this is a situation that I can't fix," he said.
In spite of his struggles, Alsina has consistently glorified God. In 2014 Alsina collapsed on stage while performing and was in a three-day coma. He credited God's grace for keeping him alive.
"Recovery, it's a process. I woke from a coma. God gave me a second chance at life and I'd like to thank each and every person that sent any form and expression of love thru gift, card, flowers or simply your kind words and prayers," he wrote on Instagram at the time. "I'm a hustler, I'm a worker, I overwork myself at times but I'm a survivor and still here by the grace of God and your prayers."
His good friend, music minister Tasha Cobbs Leonard, has publicly and privately supported Alsina who she believes God will use to change the world.
"For the past few years how our friendship has grown into such a God thing. I'm sooooo proud of how you've grown and the hard work you put in… Against all odds," she previously wrote on Instagram. "As I've promised you from day one, I'M ALWAYS PRAYING FOR AND COVERING YOU!!! That's my assignment to your life and I won't stop!!"
(Photo by Bennett Raglin/Getty Images for BET)