Ashley Graham Talks Faith, Cellulite and Trying to Get Into Kanye's Sunday Service
by Marco Robinson | 5:09 pm, June 6th, 2019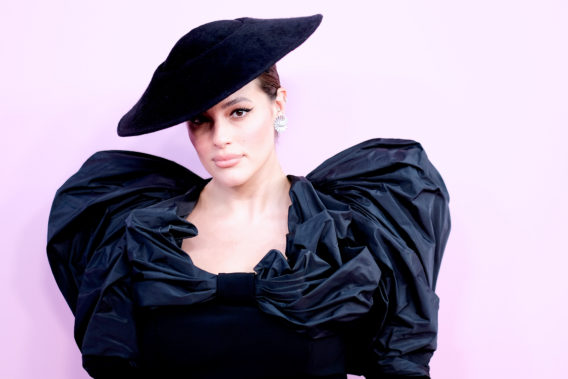 Supermodel Ashley Graham recently spoke with Harper Bazaar UK about how her faith has helped her in the fashion industry.
As one of the most popular models in her field, Graham is presented with many opportunities. In those moments when she has to choose, Graham leans on her beliefs to help her to make decisions that are most aligned with her purpose.
"My faith has given me the strength to say no," Graham stated. "If I'm not comfortable, or if something doesn't align with my mission, then I'm not participating."
When making decisions, prayer is something that Graham likes to do with her husband.
"My husband and I like to pray together because in the Bible it talks about when two or more are gathered, God is in the midst."  
As someone who enjoys worshiping, Graham mentioned Kayne West's church services saying, "And if anyone can get me into Kanye West's Sunday Service, I'll be on the plane to LA."
As a person with a strong Christian background, Graham always questioned what her purpose was in life. Now she feels like she knows what it is.
"I believe it's changing the fashion industry."
Though her faith is strong, Graham admits that she still struggles with insecurities, but she speaks about them as an encouragement for others to embrace the flaws they deal with.
"I've always been very honest in sharing the insecurities I have," said Graham. "Cellulite, back fat… It opened a door for other women to share their insecurities."
In spite of having insecurities, Graham admits to still having confidence.
"I see a fearless woman," Graham continued. "I see a leader. I see a bold, hard-working woman who has turned 'no' into 'yes.' I also see an intelligent woman who doesn't let insecurities or challenges hold her back."
(Photo by Dimitrios Kambouris/Getty Images)