Andy Mineo Reveals How He Prayed, Read Scripture With Mom Before Her Recent Passing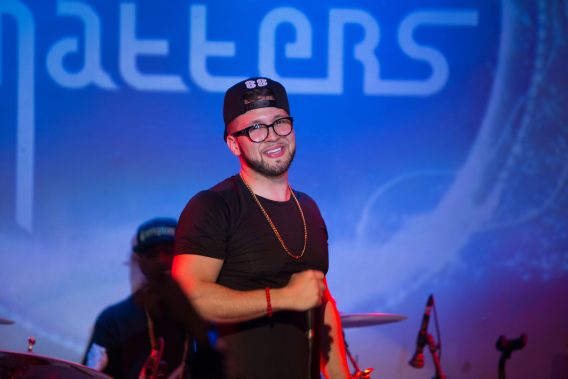 Christian Hip Hop star Andy Mineo lost his mother this week and has taken some time away from social media to grieve.
Before doing so, he publicly honored the woman that raised him.
"This past Tuesday my mother, Fran Mineo, passed away," he wrote on Instagram. "She battled Leukemia this past year and was on the upswing after her stem cell transplant. Unfortunately, there were complications and she went home to be with the Lord."
In the midst of tragedy, the rapper called it a gift to be able to spend his mother's last moments reading the Bible and praying with her.
"I had the gift of sitting by her bedside as she passed, to hold her, read scripture and pray over her," he said. "She died surrounded by family and her children."
Andy and his family have been grieving their loss this week in moments filled with tears, laughter, sharing pictures and memories. He recalled how his mother reflected Jesus in the way that she lived.
"Franny always made it happen. Working the night shift, raising kids on her own, shopping at garage sales so we could have the best clothes and sneakers," he said. "She lived so much of her life like Jesus. It was hard to not be impacted by her, even if you only met her once."
While Andy shared his struggles with fans on social media, he has also asked people to respect him taking time away from work to grieve.
"I appreciate the space people have given my family and I in this time. I've had new music getting ready to come out and a fall tour in motion – my team will be running my socials for a while to keep you guys updated about those things while I take time to grieve," he wrote. "I appreciate all of you."
(Photo by Anna Webber/Getty Images for BET)